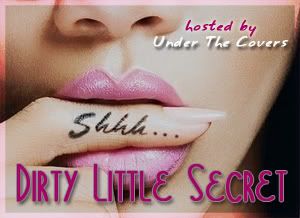 Dirty Little Secret is a weekly meme hosted by Under the Covers. Every Thursday we get to know other bloggers and our readers more intimately by asking them a question hoping to reveal their dirty little secrets. We hope that you will all join us!

To participate in the meme all you need to do is:

1. Be a follower of Under the Covers.
2. Create a post in your blog taking the meme image (code above) and copy instructions.
3. Answer the question we propose! This can be done in any way you like, post a video, write a post etc.
This weeks question was inspired by the Guild Hunter series and the latest release of Archangel's Blade:
"If you could have wings, what would they look like?"
Purple of course...BIG, wide & fluffy
or maybe some blue wings like Illium *sigh*