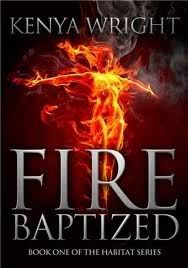 Published: January 28, 2012
Format: eBook (Review)
Series: Habitat #1
Available: Barnes & Noble & Amazon (Paperback)
Book Blurb: (
Goodreads
):
Since the 1970s humans have forced supernaturals to live in caged cities. Silver brands embedded in their foreheads identify them by species: a full moon for Vampires, a crescent moon for Shifters, a pair of wings for Fairies, and the list goes on, for each supernatural species has been tagged and categorized by humans.
Lanore Vesta is marked with a silver X, the brand of Mixbreeds, second-class citizens shunned by society. She stays to herself, revealing her ability to create fire only during emergencies. All she wants to do is graduate college and stop having to steal to survive. But when she stumbles upon a murder in progress, she catches the attention of a supernatural killer. Now all she wants is to stop finding dead bodies in her apartment.
Enlisting help from her Were-cheetah ex-boyfriend MeShack and a new mysterious friend named Zulu, she is steered through the habitat's raunchy nightlife. But their presence sometimes proves to be more burden than help, as they fight for her attention.
While the corpses pile up, and the scent of blood fills the air, Lanore is left wondering: will she find the psycho or die trying?
My Review:
A very different read for me and I enjoyed it very much. The story and character development was very strong. I also loved the world that the author created. Humans have forced the supernaturals to live behind a magical wall of sorts (think of Escape From New York). And within this wall, the supernaturals are marked with a brand on their forehead to identify what they are and let me tell you, there is a little bit of everything behind this wall.
Lenore Vesta is a mixie. Mix breeds are looked down upon in this world and Lenore just wants to get through college and basically survive. Its just a normal day until she witnesses a murder and now Lenore is thrown into the middle of something that is way more than she she thinks she can handle.
I really did enjoy this book. The characters were well written and so was the story. Ms Wright kept you glued to the story from beginning to end. Every element of the story was well blended in and I appreciated that. I liked everyone in the story pretty much...well except for Meshack (yup, that is his name) who worked my nerves a little bit; but the more I read, I started to understand his relationship with Lenore and visa versa.
And I just simply love the relationship building between Lenore and Zulu too. It was a slow build and I thought that was perfect because you got to see them work on getting to know each other and their feelings for one another. Even though Zulu knew his, he was just waiting for Lenore to figure out hers.
Now this book is not for the faint of heart, it is very graphic in everything..lol AND that is my kind of reading. Add this one to you TBR pile and look out for more from this author.
I think Ms Wright has a wonderfully awesome new series here, cam't wait for the next book.
Rating: 4 Kisses (Still Hawt! I enjoyed it)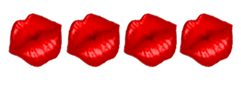 **Book Provided By Author for Review.