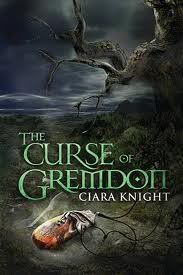 Amazon
/
Barnes and Noble
Book Blurb
(
Goodreads
):
In a world where marriage is forbidden, sex is only granted to male warriors, and the outer realm is full of murderous creatures, Arianna fights to protect the life of her only living relative, her brother.
Tardon, an elite warrior, is granted anything he desires by the Elders, but finds little joy in the voluptuous women presented to him. Born for the bloodlust found only in battle, complicated emotions emerge when he discovers his equal in the alluring warrior, Arianna.
Charged by the Elders with saving the castle from attack, Tardon and Arianna risk the curse when they traverse the vast outer realm to retrieve serum from the Tree of Life. If successful, the Elders have promised Tardon the right to marry, and Arianna the cure for her brother's death fever. Will their love carry them
through or will the discovery of a great deception be their ultimate demise?
My Review:
My overall thoughts is that this is a good book and I love the premise of the story. Two warriors fight against much to protect a love that is forbidden. Tardon and Arianna risk life to save theirselves and their people.
I grew up reading books with the names similiar to Tardon and Mardel, this book reminds me of that. I loved the story between Tardon and Arianna, it was a good build up to something great. But I also felt the story dragged through the middle of the story and things took a little too long to get told.
Character development was excellent as well and Ms. Knight explains everything and everyone in rich detail, you miss nothing. You have here a wonderful fantasy tale. There are fierce warriors, vile creatures, and a love that survives it all.
My Rating:
3 Kisses
(a good read, but I needed just a lil more)
**Book provided by author for honest review.