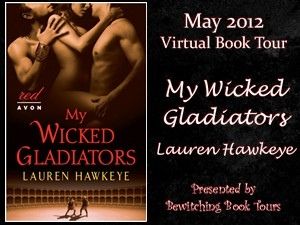 My Wicked Gladiators
By Lauren Hawkeye
Publisher Avon Red
Book Blurb (Goodreads)
Alba has spent her entire life pleasing others.
As an upper-class plebeian woman in Ancient Rome, that is her place in life. But when her husband Lucius, the owner of aprestigious gladiatorial school, uses her body as a bargaining tool to increase his fortunes, she is faced with doing as he demands, or finding herself on the street.
Forced to lay with masked gladiators chosen by Lucius, Alba is surprised to discover pleasure in being powerless. Only in the forbidden arms of Caius and Marcus does she find comfort, however temporary it may be.
But with Lucius' demands looming and the threat of death for her gladiators ever-present, will Alba's fleeting pleasures be enough? Or will Alba finally grab hold of her happily ever after, no matter the consequences?
Visit Lauren online
http://www.laurenhawkeye.com
http://www.facebook.com/pages/Lauren-Hawkeye/242742355752846
http://twitter.com/#!/Lauren_Hawkeye
My Review
I thought this was a goodread, though the actually story got drowned out in the sex scenes (and thats not necessarily a bad thing). I don't want to take anything away from the author, but if you watched Spartacus, you've will have read this story or seen the story before.
We don't see enough of stories like this. Lauren Hawkeye did a wonderful job of drawing you into her gladiator world and i truly wanted to finish this story just to find out what the ending would be on this very emotional story.
The Gladiators were swoonworthy
Alba was an emotional wreck, but I wouold have been too if I had to go through what she had to.
Her Husband Lucius was a Hot Ass Mess and a jerk
This was still a refreshing story. A break from the normal vamp, shifter romances
Rating
4 Kisses
About Your Author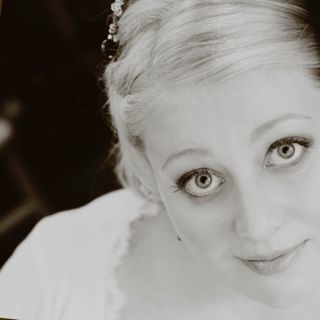 Lauren Hawkeye is a writer, theatre enthusiast, knitting aficionado and animal lover who lives in the shadows of the great Rocky Mountains of Alberta, Canada.
She's older than she looks—really—and younger than she feels—most of the time—and she loves to explore the journeys that take women through life in her stories.