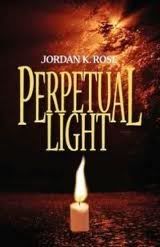 Published: March 2012
Format: eBook (Review)
Available:
Amazon
/
Barnes and Noble
Book Blurb (
Goodreads
):
Fate is cruel. Especially when the one you've sworn to love for all eternity, the very soul who changed your destiny is the last person you should trust.
After more than three hundred years of running, Lucia Dicomano must make a choice.
Forced to take her place as a Pharo of Redemption, the divine slayer needs to master her forgotten powers. Lucia turns to Vittorio, the one vampire she's failed to deliver from eternal damnation. But overcoming smoldering remnants of love, lust and anger aren't their only obstacles.
Samuel, who may know Lucia better than she knows herself, hunts her with a fervor stoked by a thousand years of vengeful hatred. His plan—capture and enslave the weakened Pharo then take control of her elusive power.
Can Lucia trust Vittorio long enough to reclaim her powers? Or will she have no choice but to kill him and battle Samuel alone?
My Review:
I'm not sure how i feel about this one. It's a good story, but also frustrating.
What frustrated me was Lucia herself. I get that Lucia was re-incarnated after every death, but I kind of felt she was a bit selfish. And the other thing that frustrated me was the fact that no one wanted to tell her about her past lives. Seriously, give the girl a bone or something ;)
The story plot is a good one. Lucia is a very powerful Pharo, a vampire hunter and she has the task of destroying a very powerful vampire. She must also destroy her husband Vittorio. The thing is she doesn't remember how to use her powers and Vittorio and his vampire family must help her remember it all.
Character development was good as and you basically knew how everyone came into each other lives.
Even though the story was a lil frustrating, I felt the author weaved a wonderful tale here.
On a side note, I would have liked to known more about the Pharo's and their background.
My Rating:
4 Kisses
(I enjoyed it)
**Book provided by Author through Bewitching Books for Review.