Hi Guys and Happy Sunday. Welcome to my version of the going on's on my y blog this past week...enjoy!
I didn't buy anything this weekend *pats self on back*. I did however win some books...thanks to the lovely ladies at TalkSupe.
Cynthia Edens Bound Series.
Bound by Blood
Bound In Darkness
Bound In Sin
Bound by the Night
Promotional Spots
Rebirth by Rebecca Royce
Scent of a Witch by Bri Clark
Disappear by Mary Martinez
Reviews
Guardian of Fate by L.J. Kentowski
Going Under by Georgia Cates
Memes
Dirty Little Secret
hosted by Under the Covers
Giveaways
Winners for Stacey Kennsdy's Review/Giveaway of Demonically Tempted. Winners will be emailed shortly. You have 48 hours to respond in 48 hours or I'll have to choose another winner.
Sophia Rose
And
Joanne Balinsk
Winners chosen through *Rafflecopter.
I also caught Men In Black #3 this weekend. It was meh...ok. Definitely not the best one yet. But hey, I love Will Smith..he is one sexh ass mofo. Plus he was funny as all get out.
Upcoming Events
I decided to try a new feature which will spotlight some of my favorite authors. On June 1st, the first author will be Natasha Blackthorne. If you havent read any of her books...shame on you because they are just awesome..be sure to catch it.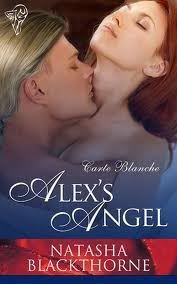 Enjoy the weekend ;)