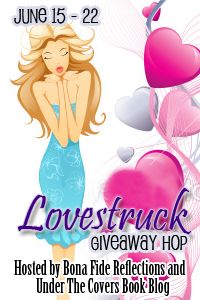 Is there a book or a series that you have read which has left you completely smitten? A hero/heroine that makes other heroes/heroines pale in comparison to the feelings you have for your "true" love? Are you left feeling dissatisfied because there is just nothing else that can compare?
I have a couple of books I can name, but Acheron from Sherrilyn Kenyon Dark Hunter series really did just take my breath away. When I read his story I was literally blown away. Everything about his character appealed to me and much like his female..Tori, I wanted to save him for I was utterly in love with him from the first page.
Blurb
Eleven thousand years ago, a god was born. Cursed into the body of a human, Acheron spent a lifetime of shame. But the strongest steel is forged from the fires of hell…
Acheron's human death unleashed an unspeakable horror that almost destroyed the earth. Then, brought back against his will, he became the sole defender of mankind. Only it was never that simple. For centuries, Acheron has fought for our survival and hidden a past he'll do anything to keep concealed. Until a lone woman who refuses to be intimidated by him threatens his very existence. Now his survival—and ours—hinges on hers, and old enemies reawaken and unite to kill them both. War has never been more deadly...or more fun.
Acheron is the reluctant leader of the Dark Hunters. A powerful God with a dark and tortured pas
t.
Ashe for short, he is sinfully gorgeous and to top it all of he plays a killer guitar and he sings *swoons*
AND he also has is own doll...
So I'll be sharing with you the eBook format of Acheron (NOOK or Kindle). As long as you can receive the eBook, I'll send it to you.
***All I ask if that you be a follower of this blog by any of the options listed and tweet about the Giveaway. Fill out the Rafflecopter below.
Be sure you stop by the other BLOGS in this hop for more great prizes.
a Rafflecopter giveaway
Good Luck!