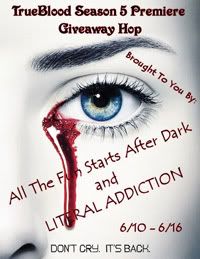 Waiting Sucked...but
TrueBlood
is back....wooosaaa! I'm excited to get it going...ooh & I can't wait to see the new King...
I'll be offering the eBook format of Deadlocked (Sookie Stackhouse / Southern Vampire Series #12)...either the NOOK or Kindle format.
**You must be a follower of this blog by any of the options available. Enter the Rafflecopter below.
Make sure you stop at the other participating sites Linky List for more great prizes!
a Rafflecopter giveaway