Tuesdays have never been so sexy!
Sexy Snippets is a weekly feature hosted by Reading Between the Wines for the 18+ crowd. To join in just grab the button, post a sexy paragraph or two from your current read and share the author & title so other participants can add the book to their TBR list if they like. Then add your post to the linky below so everyone can follow along. Have a sexy good time!
This weeks Snippet will be Firelight by Kristen Callihan....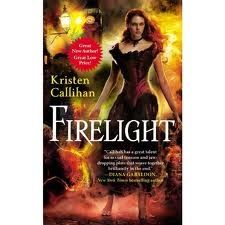 Firelight flicked over his skin, setting ir aglow like sunshine on winter ice. Down her hand went, over hard, flat pectorals, along the little ravine that divided his abdominal muscles. His navel was a small half-moon and ticklish, she discovered as taut muscles around it twitched at her touch. The thick length of his sex lay almost flat against his stomach, reaching towards his navel. It was changed, the color of ice. Fascinated, she wrapped her hand around it.
That's my snippet. What about you? What sexxiness are you sharing?