Published: August 24, 2012Format: eBook (ARC)*provided by publisher thru NetGalley for honest reviewSeries: Inside Out TrilogyAvailable: Barnes & Noble / Amazon
Rating
Borderline 4 Kisses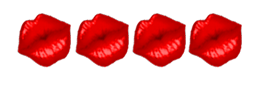 Blurb (Goodreads)
Fifty Shades of Grey meets Basic Instinct
Book 1: If I Were You
Book 2: Being Me
Book 3: Revealing Us
About IF I WERE YOU…
How it began…
One day I was a high school teacher on summer break, leading a relatively uneventful but happy life. Or so I told myself. Later, I'd question that, as I would question pretty much everything I knew about me, my relationships, and my desires. It all began when my neighbor thrust a key to a storage unit at me. She'd bought it to make extra money after watching some storage auction show. Now she was on her way to the airport to elope with a man she barely knew, and she needed me to clear out the unit before the lease expires.
Soon, I was standing inside a small room that held the intimate details of another woman's life, feeling uncomfortable, as if I was invading her privacy. Why had she let these items so neatly packed, possessions that she clearly cared about deeply, be lost at an auction? Driven to find out by some unnamed force, I began to dig, to discover this woman's life, and yes, read her journals—-dark, erotic journals that I had no business reading. Once I started, I couldn't stop. I read on obsessively, living out fantasies through her words that I'd never dare experience on my own, compelled by the three men in her life, none of whom had names. I read onward until the last terrifying dark entry left me certain that something had happened to this woman. I had to find her and be sure she was okay.
Before long, I was taking her job for the summer at the art gallery, living her life, and she was nowhere to be found. I was becoming someone I didn't know. I was becoming her.
The dark, passion it becomes…
Now, I am working at a prestigious gallery, where I have always dreamed of being, and I've been delivered to the doorstep of several men, all of which I envision as one I've read about in the journal. But there is one man that will call to me, that will awaken me in ways I never believed possible. That man is the ruggedly sexy artist, Chris Merit, who wants to paint me. He is rich and famous, and dark in ways I shouldn't find intriguing, but I do. I so do. I don't understand why his dark side appeals to me, but the attraction between us is rich with velvety promises of satisfaction. Chris is dark, and so are his desires, but I cannot turn away. He is damaged beneath his confident good looks and need for control, and in some way, I feel he needs me. I need him.
All I know for certain is that he knows me like I don't even know me, and he says I know him. Still, I keep asking myself — do I know him? Did he know her, the journal writer, and where is she? And why doesn't it seem to matter anymore? There is just him and me, and the burn for more.
My Thoughts
I liked this story, but just didn't really enjoy it. I just didn't connect with Sara and I thought she was just as she said she was "boring".
I definitely enjoyed the mystery to it, Sara trying to find Rebecca and then slowly and unsurely easing into her life. But I also felt the missing Rebecca theme got lost in all of the back and forth between Mark, Sarah and Chris.
The kink/sex was hot, but didn't start until near the end of the book. What I wanted was more development of this story and its characters. I just felt that Sarah wasn't convincing as the type of woman that these two dominant men would be fighting over.
She just wasn't the strong sexual woman I was expecting to read about. When you say Basic Instinct…hell I'm looking forward to reading about some sneaky scheming chick like in the movie…Sara was not this at all to me. I get a bored school teacher who leaves the rich life to basically struggle financially and then takes on someone else's life to get back in the life she left..
And what is this thing between Chris and Mark, I wanted just a little more details.
Was I the only one who thought maybe Mark would have been better for her? He seemed more controlling, mysterious…
If I Were You is a good story and is definitely interesting enough to keep you turning the pages, there were some minor issues for me though.
Heat Level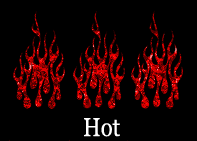 **This is also part of the NetGalley challenge going on over at Goldilox & The Three Weres.