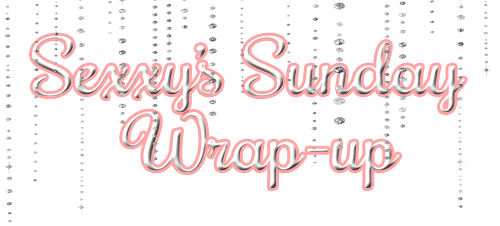 Happy Sunday Sexxy People!
I'm not part of any Sunday memes, but of course my Wrap-up is inspired by many.
So this is my way of showing the salaciously sexxy happenings that went on this week at Salacious Reads...
Of course...the
Wibbitz
Text-to-Video
I got my swag pack from
Felicity Heaton
...thank you Felicity & Liz @
Fictional Candy
.
I didn't buy any books this week, I was good a trooper. I'm currently saving up for my NOOK Tablet/or Color...haven't made up my mind which one I want.
But I did download some freebies & I did get a couple of books for review..
B&N Freebies
NetGalley/Edelweiss
Have a blessed & peaceful day!