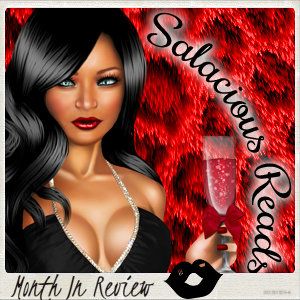 August and Summer is over and now the school year starts again, I'll be busy...busy..busy. Work and a little one w/extracurricular activities, it's going to be one heck of a ride.
I was able to get some reviews done...thanks in part to the challenge I signed up for over at Goldilox & The Three Weres.
Here are the reviews (movies & anime are included) I was able to get done (sorry if some are repetitive).
Seduced by Blood by Laurie London
Blade Song by J.C. Daniels
Movie ~ The Man From Nowhere
Elements of Rebellion by Coral Moore
Beautiful Disaster by Jamie McGuire (YA)
Lusted in Las Vegas by Sandra Bunino
DVD ~ ConSINsual
Love's Captive by Myra Nour
The Demoness of Waking Dreams by Stephanie Chong
Vampire Underground by Anthea Kage
If I Were You by Lisa Renee Jones
Anime ~ Rin: Daughters of Mnemosyne (Episode 1)
Seven Years to Sin by Sylvia Day
Midsummers's Sin by Natasha Blackthorne
I read a nice amout of books last month and I'm happy for that. As this month gets to going, I want to start reading genres that I lost track of...steampunk, mysteries, graphic novels and more.. I really am a reader of all types of genres and I want to stick with that.
I'm part of some pretty cool blog tours for this month and October, you can see the Tour buttons in my sidebar. You can also see upcoming blog hops that I'm part of.
I try not to overwhelm myself because, lets face it..it does happen sometimes. I took on too much when I first started blogging and had to back out of a couple of Tour companies I was part of. So now I try to be diligent in my own promise to myself not to take on more than I can handle.
You'll hear also start to hear a variety of music on the player at the top of the page. This week, I have some rock playing..not too much screaming and such, but rock all the same..enjoy ;)
Lata Days...muah!