Well as some of you may know, there was a
NetGalley
review challenge going on over at
Goldilox & The Three Weres
for the Month of August.
I was able to get some books on my list knock-outed. What I finished..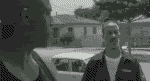 Blade Song by J.C. Daniels/Shiloh Walker
The Demoness of Waking Dreams by Stephanie Chong
If I Were You by Lisa Renee Jones
Seven Years of Sin by Sylvia Day
What I wasn't able to get to some books. but they are due out in Sept/Oct.
And now Goldilox has extended the challenge until Oct. 15th! so now I have some time and I'm adding more books to my list. Here's the update..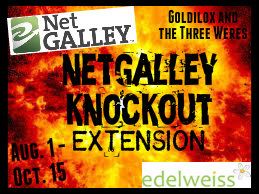 NetGalley (16)
The Space Between Us by Megan Hart
Risking It All by Jennifer Schmidt
Mark of the Witch by Maggie Shayne
Bad Glass by Richard E. Gropp
Seven Night's in A Rogue's Bed by Anna Campbell
Never Seduce a Scot by Maya Banks
Beneath the Rising Moon by Keri Arthur
The Angel by Tiffany Reisz
Pushing The Limits by Katie McGarry
More by T.M. Franklin
The Claiming of Sleeping Beauty by Anne Rice
Lip Service by M.J. Rose
Forbidden by Jaquelyn Frank
Trapped by Kevin Hearne
Hostile Takeover by Joey W. Hill
Burden of Truth by Terri Nolan
EdelWeiss (3)
M
y

Scandalous Viscount by Gaelen Foley
Boyfriend from Hell by Jamie Quaid
Wild About Your by Kerrelyn Sparks
Review Requests (5)
Cruising Towards Love by Christi Barth
Broken by Dean Murray
Dark Dates by Tracy Sinclair
Sex, Life & Hannah (Spring) by Dorota Skrzypek
Prince, Bewitched by Tula Neal
Will I get through all of these? I hope so, but if I don't...then *shrugs shoulders* it's no biggie. I'm joining this challenge to assist me in getting my review pile down and have a little fun too.
If you want to sign up for the challenge, take a hop over to
Goldilox and The Three Weres
to find out more information.
Lata Days...muah!