Afternoon Sexxy's!
I decided to sign up for this year's BBAW (Book Blogger Appreciation Week). I missed the first day, but I'm on it now ;)
BBAW is a wonderful way to meet and get to know your fellow bloggers.
For Day 2, there is a interview swap where you get to shine the light on another blogger & of course...get to know them. I got to interview Heather over at Earth's Book Nook..the answers she sent back to me got lost in internet somewhere I think...so I'm just going to post the questions she sent over to me...enjoy!
---------------
Hello Sharonda and nice to meet you!!! Here are your interview questions. Glad to connect in the blogosphere. ~~~Heather
Name your TOP TEN favorite authors
JR Ward
Natasha Blackthorne
Kresley Cole
Patricia Briggs
Gena Showalter
Phillipa Gregory
Mitch Albom
Steven King
Jim Butcher
Sherrilyn Kenyon
If you could be any book genre, which one would you choose and why?
I would be erotica…why? because I like to feel sexy and wicked ;)
What are your pet peeves as a blogger?
My pet peeves…hmmm. I have to say my biggest one is when people can't understand that bloggers have a life outside of blogging. So when I can't get to something in the time frame giving…it's not because I didn't choose not to, something just came up. Or in general life intervenes.
What is your favorite blog post?
My favorite post…my Review of Natasha Blackthorne's
Midsummers Sin
.
She loved it…said that my review left her speechless. That was so wonderful to read. I'm always happy when a author comments on my review. Shoot, I'm happy when anyone comments on my reviews ;)
What genres won't you read?
I'll pretty much read anything. I'm not a fan of non-fiction though.
NOW FOR SOMETHING COMPLETELY DIFFERENT:
Name a song(s) that define(s) you as a blogger.
Janet Jackson's Feedback.
If the world was on the edge of extinction, how would you survive??
Food, books & red wine…lol!
Tell us about 5 books that changed your life in some way??
I can only really think of one & that was The Alchemist. It was just a moving story..made me think that even when you don't have much, life perseveres & you have to just deal with it and move on.
If you could time travel, what time period would you go to and why??
Probably the regency period..loved the dresses and the romance. Yeah I'm a hopeless romantic.
And a fun one, what would you do if there was a zombie apocalypse?
Run! Run! Run…although I would probably die. don't get me wrong, I'm a survivor. But Zombies? I'd never make it.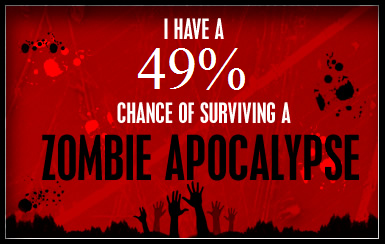 I'm adding Heather's links below...check out her blog.
Earth's Book Nook
URL: http://www.earthsbooknook.blogspot.com
Have a great day guys!