Published: September 25, 2012Format: eBook (ARC)**provided by publisher through NetGalley for a honest reviewAvailable: Barnes & Noble / Amazon / Book Depository


Rating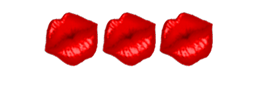 Blurb (Goodreads)
Something has happened in Spokane. The military has evacuated the city and locked it down. Even so, disturbing rumors and images seep out, finding their way onto the Internet, spreading curiosity, skepticism, and panic. For what they show is—or should be—impossible: strange creatures that cannot exist, sudden disappearances that violate the laws of physics, human bodies fused with inanimate objects, trapped yet still half alive. . . .
Dean Walker, an aspiring photographer, sneaks into the quarantined city in search of fame. What he finds will change him in unimaginable ways. Hooking up with a group of outcasts led by a beautiful young woman named Taylor, Dean embarks on a journey into the heart of a mystery whose philosophical implications are as terrifying as its physical manifestations. Even as he falls in love with Taylor—a woman as damaged and seductive as the city itself—his already tenuous hold on reality starts to come loose. Or perhaps it is Spokane's grip on the world that is coming undone.
Now, caught up in a web of interlacing secrets and betrayals, Dean, Taylor, and their friends must make their way through this ever-shifting maze of a city, a city that is actively hunting them down, herding them toward a shocking destiny.
My Thoughts
This is a pre-apocalyptic story of a world slowly starting to fall apart and it starts in the town of Spokane, Washington.
Each chapter starts off with a photo that has been taken by one of our main characters Dean Walker. Dean is a wanna be photographer looking to make a name for himself and prove to his father that he wasn't meant to be a accountant at his firm. So he sneaks into the quarantined town of Spokane to break the story that no one else has seemed to do (or so he thinks). Once there he meets up with a little vonga-bond group of survivors of what ever that seems to be going on and they all try to figure out what is going on, find their families, why are seeing hallucinations of weird animals or other strange things and mainly find themselves...
Mixed with a little bit of horror and sci-fi, I think I would have enjoyed Bad Glass if I wasn't confused throughout much of it. And also, I felt no connection to Dean as a character. He was a little irritating at best and I'm not sure if Mr. Gropp did this on purpose or not. I enjoyed the beginnings of each chapter with the description of the pictures that Dean had taken, it was kind of an explanation of what to expect before reading, I thought it was a good tactic, it definitely kept me turning the pages.
I also liked the little horror twist to the story as well, they had an almost kind of Stephen King twist to it. I could have saw myself getting lost in this story IF I felt a little more of a connection to the characters, which I didn't. But all and all, I would say Bad Glass is a good book, with some minor issues.
So if you like your Sci-fi Fantasy with a little horror in the mix, Bad Glass is for you.