Expected Publication: September 25, 2012Format: eBook (ARC)**provided by publisher through Edelweiss for a honest reviewSeries: The Inferno Club #5Available: Barnes & Noble / Amazon / Book Depository

Rating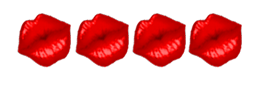 Blurb (Goodreads)
Sebastian, Viscount Beauchamp lives by a code of honor, and now honor dictates he must marry Miss Carissa Portland. He has no regrets over stealing a kiss from the adorable little busybody—a fitting punishment for putting her delectable nose where it didn't belong. But now, caught in a compromising situation, he knows he must make her his bride. He's faced danger before—but nothing like this!
Carissa is not a gossip—she's a "lady of information." And all she was trying to do was warn the rakehell Beauchamp away from an irate husband. But even she can't flaunt Society, and while her head tells her that Beau's a notorious scoundrel, her heart–and her body–are captivated by his dangerous charm. But when Carissa next goes snooping, the secrets she uncovers about the Inferno Club may prove even more hazardous than falling in love with your own husband!
My Thoughts
Her Scandalous Viscount is Book 5 is The Inferno Club series….I didn't know this when I requested it through Edelweiss. Still I thought it was a good story…slow in some spots, but still good. I would suggest however reading this series in order; I believe you will get a better idea of the Order and its members.
I was lost through some parts of the story about key members and this group of Prometheans they are battling against and that's because like I said I didn't read the other books in the series. Anyway, book 5 is about Sebastian, Viscount Beauchamp and Miss Carissa Portland. Seems they have this kind of love/hate relationship going on and that's because they're attracted to one another.
Carissa is a Lady of Information (what they called them back in the day..in today's world, she would be just nosy as all hell, which she was). In her attempt to prevent Sebastian from encountering what she thinks is some woman's angry husband, she finds out that he's a spy and is part of The Order. To get her not to open her mouth, Sebastian suggest they get married (in his words
"it can't be helped"
).
This starts the whole story of a plot to sabotage and destroy The Order. Sebastian has to prevent this from happening, stop one of his best friends from becoming an assassin and also prevent Carissa from getting in trouble because she's trying to help him.
Loved the story, Sebastian and Carissa are good together. They both have little secrets that they hide from each other and they both have mad trust issues. But they work through all of it even with all of the things going on around them. Sebastian was a bit more bull headed than Carissa, but you got the feel that it was a whole mess of things going on with him and then kind of fighting his feelings for Carissa was just another problem he had to work out.
The character building and story plot is excellent and it fits the historical setting perfectly. But again, I strongly suggest reading this series in order because you will get will get lost with the overload of information, but it's not in a bad way. I just think that it's there to give you a refresher of what went on in the other books.
Heat Level