Published: September 13, 2012Format: eBook (ARC)**provided by publisher thru NetGalley for honest reviewAvailable: The Writers Coffee Shop Publishing / Amazon / iBookStore


Rating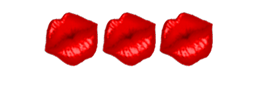 Blurb (Goodreads)
Kennedy Monroe barely got her foot in her college dorm her freshman year before she was being warned about a certain dark-haired, blue-eyed self-proclaimed Casanova. There were only so many tales of heartache – and incredibly steamy nights – she could listen to before she started to believe them. But after a run in with the most sought after college womanizer, her ill feelings toward him change and soon a friendship forms that surprises everyone.
Twelve years later Kennedy and Memphis Adams are closer than ever - and only friends despite what those around them think, including Kennedy's boyfriend Ian Brooks. When Kennedy accepts an invitation to vacation in Alaska from Memphis, her relationship with Brooks is tested as is her restraint when it comes to the desire she has always had for her best friend.
Alone with Memphis in Alaska, Kennedy finds it increasingly harder to ignore temptation and wants nothing more than to give into her secret desires with the one man that has always been off limits. But is one night of passion worth the possible risk of losing their friendship over?
Feeling torn between doing the right thing and doing what she wants, Kennedy fears losing her best friend. She knows she needs to sort out her feelings for the two men in her life and deal with the consequences of her actions, but how can she when everything seems to be falling apart so fast? And how much can Memphis take before he's pushed too far and can no longer take Kennedy's inability to make a decision about what and who she wants?
Kennedy discovers the harsh reality of how one night can change everything and leave her risking it all.
My Thoughts
I wasn't impressed with this story, I've seen it many times in movies & on TV. Best friends who been in love with each other for years and just haven't taken the initiative to act on their feelings.
I'm not down playing the authors writing or her story, the writing and character building is solid. I just didn't buy what was between these pages.
But honestly I never get stories such as this. Twelve years as friends and neither Kennedy or Memphis stepped up and professed their feeling for one another? I mean there there...I didn't get it. If I the reader could figure this out by page 28 in the book, then why couldn't they? I'm just saying. Memphis was a nice enough guy, but couldn't or wouldn't commit to a relationship with another woman because of his feelings for Kennedy and Kennedy had her doubts about Ian because of her feelings for Memphis.
So yeah, I wasn't a fan of this story. But Jennifer Schmidt gives your enough drama to keep the pages turning even if the characters in this book frustrates you to death.
If you like relationship drama with a little hot sex to go with it, then pick Risking It All up.
Heat Level