Published: July 20, 2012Format: eBook (ARC)**provided by publisher for a honest reviewSeries: Come Undone (#1)Available: Barnes & Noble / Amazon


Rating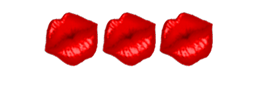 1/2
Blurb (Goodreads)
Seducing Mr. Wrong has never felt so right...
Prim and proper art gallery coordinator Elle Walser is no good at seducing men. Heck, she's been throwing hints at her boss for months, but he's completely clueless. Desperate to escape her mother's matchmaking efforts, she comes up with a plan—buy some lingerie and climb into her boss's bed. The plan goes brilliantly…until she accidentally seduces a sexy stranger instead.
Bad boy nightclub mogul Gabe Schultz just had the best almost-sex of his life. Too bad the smoking hot blonde thought he was his brother and bolted before he could finish what they started. Though her holier-than-thou attitude puts a serious damper on his mood, Gabe's never been one to give up on something he wants. And he wants Elle. But does a man who lives on the dark side really have a chance with a proper lady?
My Thoughts
Okay..this story was solid and the character building was solid as well. I even laughed at some points. I like the idea of the bad boy chasing after someone unattainable.
BUT...Elle wasn't really all that unattainable..not as much as she made herself to be. She annoyed the heck out of me throughout the whole book and yes all the way up to the HEA. She was whiny and couldn't let go of the past and that thing with her mother? Come on, really..
I actually liked her friend Roxanne better and was so happy when she told Elle about herself.
Gabe was swoon worthy, but he wasn't really a dominant male character to remember. I mean I liked him enough, but I really didnt see him has a per say "bad boy". I personally think he tried to hard to please Elle, I think he should have got at her and made HER come after HIM. Idk, he almost seemed kind of desparate.
I dont want to spend my whole reading time disliking a character. Yes..maybe in the beginning of the story, but make her/him likable at the mid-point. So although the characters and story line itself is a solid and very well written..these characters aren't likable or remember-able.
Heat Level