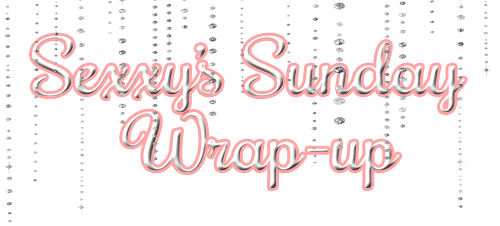 Happy Sunday Sexxy People!
I'm not part of any Sunday memes, but of course my Wrap-up is inspired by many.
So this is my way of showing the salaciously sexxy happenings that went on this week at Salacious Reads...
ahh...the
Wibbitz
Text-to-Video
Books I Got...
Paperbacks
Heat Lighting by John Sanford (Virgil Flowers #2)
Tempted by Trouble by Eric Jerome Dickey
(this one I hope I enjoy..I love Mr. Dickey's writing, but once I read the blurb, I wasn't so sure about the book...I basically brought because I liked the cover).eBooks-->>
Freebies ~
Brought ~
Received to Review
~
Thank you
St. Martin's Press/Macmillian
(Paperback ARC)
Upcoming Hops
18 & Over Giveaway Hop
I also got my NOOK Color Friday...Yay Me! I started reading on it already...
Have a blessed Day...MUAH!