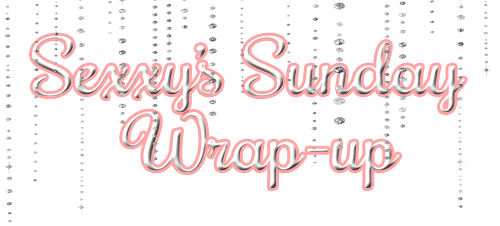 Hello Sexxy People,
I'm not part of any Sunday memes, but of course my Wrap-up is inspired by many.
So this is my way of showing the salaciously sexxy happenings that went on this past week at Salacious Reads...
What you didn't see in the video
I was
highlighted
in the BTSeMagazine. I was truly excited to see my blog in this very popular magazine.
Book Trailer Showcase
has a really exciting eMag...check it out.
My Review of the movie
Bourne Legacy
...I soooo hate bad endings and this one topped my list of worst movie endings ever.
Tuesday Jams w/Nelly Furtado
shabby apple had a
sale
on their fall dresses. I don't know who caught the post, but it was like 10% OFF!
Books I Coveted!
No freebies this week. I think I'm going to lay off unless I see something I really want. I have to so many freebies right now that I haven't gotten to read yet, its crazy.
NetGalley
I put in for several other requests, but have yet to receive a response back. Neyra at
Darkest Addictions
told me it took her a couple of weeks to get a response & I'm trying to be patient, but it's driving me straight nuts! ok...breathe...woosaa...
Alrighty then on to what I brought
All Romance eBooks
B&N NOOK Books
I also won a Giveaway over at
Reading Between the Wines
& I got my paperback in the mail today ;) Thanks again Crystal & SourceBooks!
Ongoing Giveaways!
Patricia Briggs - Part of my blog Anniversary (month long event)
18+ Over Giveaway
Both links are posted at the top my side bar
Of course, listening to music while writing this post & this song just stuck out...idk why it did ;). No thats not true, I did want to SPAZ out of someone this weekend, but I thought about it and it would not have been very adult thing to do. So I woo saa'd, had my wine and relaxed..
Happy Sunday & have a blessed day