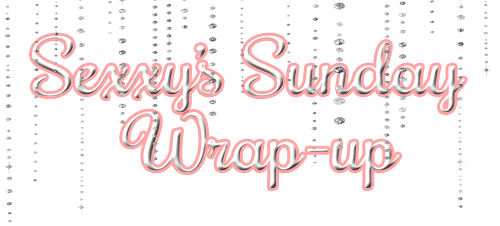 I'm not part of any Sunday memes, but of course my Wrap-up is inspired by many.
So this is my way of showing the salaciously sexxy happenings that went on this past week at Salacious Reads...
There wasn't a lot going on at Salacious Reads this past week, internet problems & such. But it was still a good week as far as posts go, especially the Kallypso Master's Tour..it was like wow.
Wibbitz
Text-to-Video
Brought
I won my first
Goodreads
giveaway...that was a shocker ;) I love John Sandford, so I'm pretty stoked to get my hands on the book 3 in the Virgil Flowers series.
Received to Review
Edelweiss
Upcoming Reviews
Bad Glass by Richard E Gropp
The Siren by Tiffany Reisz
The Angel by Tiffany Reisz
Nobody's Angel by Kallypso Masters
Seven Nights In A Rouge's Bed by Anna Campbell
Winner was chosen for the
18+ Giveaway Hop
...congrats Kelsey! enjoy your $10 Amazon eGift card.
I love Alicia Keys & she came out with a new album this month..Girl on Fire, can't wait to get it
I personally like the Blue Light Version better. I like Nikki Minaj, but some songs I just don't want to hear on...
Have a wonderful Sunday & stay blessed.
Lata Daya...Muah!