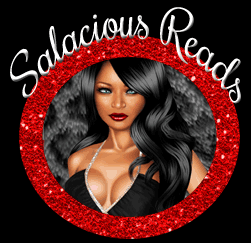 Hi Beautiful People,
Just wanted to let you guys know that this week will be manic for me, so I won't do much posting. I have a wedding to prepare for (ah...no I'm not getting married, the boyfriend & I aren't quite ready for that yet ;) but I'm a bridesmaid...) and then with work, I won't be able to get much done here at my blog, barely any Tweets or Facebooking will be done either...booo!!!! lol!
Anyways, I'll be posting my reviews that are due this week. There are new book releases out today & this week, so I have to get those done. But my memes and any memes I participate in I won't be able to get done.
Reviews you'll see...
I'll also be reviewing
The Siren
, which I'm loving BTW!
And because I won't be posting my Tuesday Jam today, I'll leave some music playing because this beast need to be calmed or I'm going to destroy something...lol.
Don't forget there are two Giveaways going on this week.
Kenya Wright's Burning Bush Tour
&
My
Blog Anniversary Giveaway
Have a great week lovelies & I'll blog back with you next week.
Thanks for understanding :)
MUAH!!!!