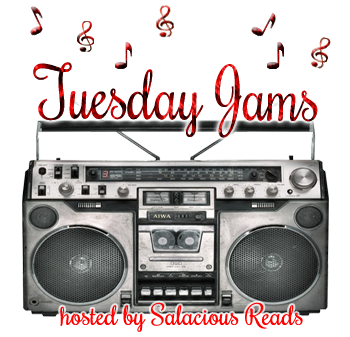 Welcome to another edition of Tuesday James, a weekly posted hosted here @ Salacious Reads. This is my way to share with you another one of my loves...music. Wanna share your favorite song or artist, just comment linking back to your site & I'll be sure to stop by.
Hello Beautifuls!
When Ana over at Beach Bum Reads tweeted me to say she had already had her choice for today's Jam, I was like whaaaa??? lol. I had to get on it ;) so I thought and thought..who could I pick. I was on Youtube and I came across the video Say It Right and that of course led to my choice..
Nelly Futardo
Nelly Kim Furtado (born December 2, 1978) is a Canadian singer-songwriter, record producer and actress. Furtado first gained fame with her debut album, Whoa, Nelly!, and its single "I'm Like a Bird", which won a 2001 Juno Award for Single of the Year and a 2002 Grammy Award for Best Female Pop Vocal Performance. Her second studio album, Folklore, was released. It was less commercially successful in the US but produced three international singles: "Powerless (Say What You Want)", "Try", and "Força" (the theme of the 2004 European Football Championship).
**wikipedia
Her third studio album, Loose was her biggest success worldwide. It produced the number-one hits "Promiscuous", "Maneater", "Say It Right" and "All Good Things (Come to an End)". After a three-year break, she released her first full-length Spanish album, Mi Plan in September 2009. For Mi Plan, Furtado received the Latin Grammy for Best Female Pop Vocal Album.
Furtado's fourth English-language studio album, The Spirit Indestructible, is set for release on September 11, 2012.
What do you think? Like Ms. Furtado...check out her
website
.
I have next week's choice already picked too!