This review is also part of the Ashes & Wine Blog Tour...
Published: June 28, 2012
Format: eBook (ARC)
**provided by publisher for a honest review
Buy Links:
Barnes & Noble
/
Amazon
Excerpt

Rating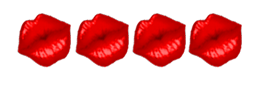 Blurb (Goodreads)
Before Tessa met Royal Andreas, her bookstore was on the verge of sinking. And before Tessa met Royal Andreas, she didn't mind being single. But Royal brings in business with monthly wine tastings featuring his family's signature vintages--and brings Tessa's heart to a standstill with intense gray eyes that look on her with nothing but cool indifference.
Yet one searing kiss between the stacks gives Tessa a glimpse of the passion smoldering beneath--and a secret pain further revealed when Royal fills in as the musician at a tasting event. Every note of Spanish guitar tells a story of family tragedy, loss, and ongoing suffering that's made Royal afraid to lean on anyone...even if he needs Tessa's sweet flavor more than the richest wine. Only her strength can save him when his world crumbles to ashes. But has Royal learned trust too late to claim Tessa as his own?
My Thoughts
Ashes & Wine was a very good read and although there was a sad, heartbreaking tone and ending; both of the main characters were just enjoyable to read.
Tess and Royal (seriously…how can you not love that name) are business partners. There is an instant attraction and both want to be more that just that. But with Royal holding back so much because of ongoing family issues, Tess seriously has to fight to get this man to understand that she could weather whatever storm that is going on his life.
The character and story building in Ashes & Wine was solid. All of the characters even the supporting ones were strong. The story was always easy to follow and the flow was constant. I loved how Ms. Elliot inputted some humor among the tragedy that was going on…it all blended very well together.
One hundred and ninety pages long, this story was emotional and endearing. A sweet contemporary love story of learning how to really just trust those around you, this eBook can be read in one sitting. It's a good, quick read and I think you will enjoy it.
Heat Level