Re-Published Date: July 31, 2012
Format: eBook (ARC)
**provided by publisher through NetGalley for a honest review
Series: Ripple Creek WereWolf #1
Available:
Barnes & Noble
/
Amazon
/
Book Depository



Rating: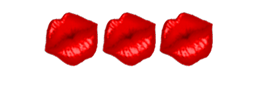 1/2
Blurb (Goodreads)
On the werewolf reservation of Ripple Creek, a killer is on the loose. Three women are dead, their bodies mutilated and faces slashed. A fourth, Neva Grant's twin, lies in the hospital, fighting for her life.Psychically linked, Neva shared the horror of her twin attack and makes a silent vow by her sister's hospital bed. She'll hunt down the killer, if Savannah finds the strength to live.The Rangers believe the killer is a member of the Sinclair pack, but Neva knows the Sinclairs will never talk to an outsider. To begin the hunt, she first has to seduce a Sinclair--and then she has to keep him interested long enough to find the killer. The only Sinclair not under suspicion is a wolf with a hard drinking, hard loving reputation. But has she got what it takes to attract a man with such experience? Neva doesn't know, but for her sister's sake, she has to try.Duncan Sinclair has been called back home to find a killer, and he wants nothing more than to complete his task and get out of the town for which he has no love. Then he's approached by a wolf who obviously has more than seduction on her mind, and he finds himself ensnared in a growing web of desire and deceit.As the murders continue and the killer's shadow draws ever closer, Duncan and Neva find themselves having to trust each other in order to survive. But can they trust the emotions flaring between them? Or will the lies of the present, the deeds of the past, and a killer's bloody intentions tear them apart?
My Thoughts
I liked this story, but had some minor issues with some things. One, the story base isn't really fresh or new. Neva's twin sister has been hurt while investigating a rash of murders that are suddenly going on around the werewolf reservation. Now she has vowed to avenge her sister and find the murderer. Neva of course has no clue how to get the answers, but she thinks seducing one of the Sinclair brothers is a good way to start.
Two, Neva is all combative and hard-headed. Now the combativeness and stubbornness, I can deal with, but I really dislike it when its throughout the whole book. I just think its makes for a irritating read and it really doesn't connect you with the character. And this was my problem with Neva.
Duncan Sinclair only came back to Ripple Creek to find a killer and help clear his family's name from suspicion. He figures out pretty early on what Neva is up to..he just doesn't know why she's doing it. Honestly, I wasn't able to connect with Duncan either. He did however realize his feelings for Neva earlier and was willing to confront her parents and come back to a town he no longer wanted to be in for her.
Keri Author is able to keep you engrossed in the pages of this book because her writing is outstanding...she tells a good story. There is also lots of "dancing" going on and in K. Arthur's wolf world that is sex. Duncan and Neva couldn't stand one another, but they sure got busy constantly.
So this was an enjoyable story with some minor issues. But I like the wolf theme going on here, so I'll be reading the 2nd book in the series which is Savannah's story, Neva's twin.
I like the covers of these books. How they have pretty much the same image, just different women facing opposite directions...
Heat Level