Published: September 25, 2012
Format: eBook (ARC)
*Provided by publisher through NetGalley for honest review
Series: Sons of Sin #1
Available:
Barnes & Noble
/
Amazon
/
Book Depository

Rating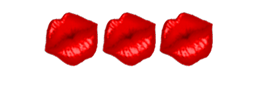 Blurb (Goodreads)
Will a week of seduction...
Desperate to save her sister's life, Sidonie Forsythe has agreed to submit herself to a terrible fate: Beyond the foreboding walls of Castle Craven, a notorious, hideously scarred scoundrel will take her virtue over the course of seven sinful nights. Yet instead of a monster, she encounters a man like no other. And during this week, she comes to care for Jonas Merrick in ways that defy all logic—even as a dark secret she carries threatens them both.
...Spark a lifetime of passionate surrender?
Ruthless loner Jonas knows exactly who he is. Should he forget, even for a moment, the curse he bears, a mere glance in the mirror serves as an agonizing reminder. So when the lovely Sidonie turns up on his doorstep, her seduction is an even more delicious prospect than he originally planned. But the hardened outcast is soon moved by her innocent beauty, sharp wit, and surprising courage. Now as dangerous enemies gather at the gate to destroy them, can their new, fragile love survive?
My Thoughts
I want to say I liked this book, but honestly I didn't even finish it. I got to page 173 and just had to stop. My main reason is the story is just too slow, it dragged and I really didn't like Sidonie.
Sidonie Forsythe - I felt she was lacking as a character. I really didn't like the switch between the blushing virgin & take charge sex pot, it didn't fit her. And I really can't say that is was her age, because hell she's 23. I just didn't connect with her character.
Jonas Merrick - Born a bastard, tortured and scarred...he keeps himself away from others so they wont' get the chance to hurt him. He's the reason I read the book as long as I did. I wanted to find out how his face was damaged, but it took to dog-on long to find out.
The Story - Jonas in his attempt to upstage his cousin tries to seduce his wife who is Sidonie's sister. Of course, the sister doesn't want to get in trouble so they come up with the idea to send Sidonie instead. After one night, Jonas finds himself attracted to Sidonie and visa versa, so they extend the bet to a week to see if he can seduce her without force and if she can resist.
In the story is some things I dislike about historical romances. I hate the wilting virgin...I dislike female characters that are overly emotional and now this man (that you really want) has to go ripping your dress down the middle because you want to fight (but not really, you just want him to work for it), it's makes for a irritating read sometimes.
The base story of Seven Night's In A Rogues Bed is an interesting one, but fell flat because of the slow parts throughout the book and the characters were flat as well.
If bodice rippers are your kind of historical romance read, then enjoy.
Heat Level