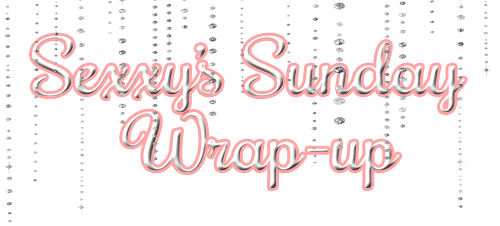 I'm not part of any Sunday memes, but of course my Wrap-up is inspired by many.
So this is my way of showing the salaciously sexxy happenings that went on this past week at Salacious Reads...
Happy Sunday and welcome to another Sunday here at Salacious Reads...thanks for stopping through!
Lets start with the Wibbitz
Text-to-Video
I'm part of some great Tours and Blog Hops and they are still going on. When you click on the title link in the video, it will take you directly to the post...give it a try!
No books brought this past week at SR...maybe next week. I still have my review list to go through, so I don't know...we'll see...
I did however get some great books to review.
NetGalley
From Authors/Publishers/Tour Requests
TV News..So I ask this question on Twitter. I watched Arrow and Beauty & The Beast last night. Arrow I was okay with, but Beauty & the Beast, I was really disappointed. I was expecting more to the show, I didn't have a lot of substance to it...
So I had a lukewarm reaction to both of these shows. Maybe I'll watch the next episodes .maybe not. Did you catch the CW's newest series? and what did you think of them?