Welcome to my stop in Laura Kaye's tour of her newest book One Night with a Hero.
Format: eBook (ARC)
**provided by publisher on author's behalf for an honest review
Series: The Hero #2
Available:
Barnes & Noble
/
Amazon
/
Kobo

Rating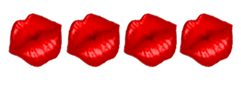 Blurb (Goodreads)
After growing up with an abusive, alcoholic father, Army Special Forces Sgt. Brady Scott vowed never to marry or have kids. Sent stateside to get his head on straight—and his anger in check—Brady's looking for a distraction. He finds it in his beautiful new neighbor's one-night-only offer for hot sex, but her ability to make him forget is addictive. Suddenly, Brady's not so sure he can stay away.
…what they need is each other.
Orphaned as a child, community center director Joss Daniels swore she'd never put herself in a position to be left behind again, but she can't deny herself one sizzling night with the sexy soldier who makes her laugh and kisses her senseless. When Joss discovers she's pregnant, Brady's rejection leaves her feeling abandoned. Now, they must overcome their fears before they lose the love and security they've found in each other, but can they let go of the past to create a future together?
My Thoughts
I love Laura Kaye's writing. She another author who writes emotionally torn up characters so real that you just can't help but feel for them. And although the story itself was emotional and gut wrenching to read, it was still a excellent story and a quick read too.
I enjoyed Brady and Joss, I thought they were both great characters who worked through some very tough issues. I love that Ms. Kaye took real issues and inputted them into this story. She created a very strong and believable story. She created strong and believable characters as well.
My only issue is that I felt the ending of the story dragged a bit. I just thought it was too much to go through reading Joss denying Brady even after he apologized. Although, him leaving the baby things on her doorstep was the cutest and sweetest thing I've ever read. I would have love to see the story end with them in Brady's bed that cold December night.
Still this was a wonderfully written story… heartbreaking in some areas and tearful in others, but non the less well written. I love when authors can get you to like a character or characters when you really don't want to. Laura Kaye was another author who did that for me.
This is the 2nd book I've read by Ms. Kaye and it certainly won't be the last.
Heat Level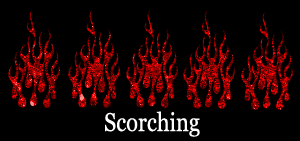 About Your Author
Laura is the USA Today bestselling author of over a half-dozen books in contemporary and paranormal romance. Growing up, Laura's large extended family believed in the supernatural, and family lore involving angels, ghosts, and evil-eye curses cemented in Laura a life-long fascination with storytelling and all things paranormal. A published non-fiction author, Laura's work as an historian and training as an archaeologist help her create vivid and accurate portrayals of other times and places. She lives in Maryland with her husband, two daughters, and cute-but-bad dog, and appreciates her view of the Chesapeake Bay every day.
Laura's Website
Laura's Blog
Laura's Facebook
Laura's Twitter
Laura's Newsletter Sign~up