Published: October 9, 2012
Format: eBook (ARC)
**provided by Author for an honest review
Series: Holiday Doms #2
Available:
Barnes & Noble
/
Amazon
/
All Romance



Rating

Blurb (Goodreads)
Halloween has arrived and Tom Newton is stressed with his job as a fireman. His best friend Rob, a submissives' wet dream, is having a play party on Halloween night. Lucy, a nurse who has secretly been crushing on Tom, has decided to go to the party. Tom has decided that he needs to release some tension, and have some fun during his time off. What Lucy and Tom don't know is that Rob, his best friend, and Millie, Tom's sister, have set this up. Join them as they enjoy a hot night of bondage play. Can it all run smoothly? Will true love blossom? Will the Master get his slave? There is only one way to find out.
A story packed with sultry moments of Dominance and submission. Halloween Submission promises to be the hottest holiday this year.
Warning: This book is intended for readers over the age of 18. It contains, but is not limited to intense bondage play, references of Sadomasochism, impact play, anal play, and one hot night on All Hollow's Eve, you aren't soon to forget.
My Thoughts
Halloween is over, but Bonnie Bliss will have you remembering this Holiday like no other.
Lucy & Tom are the perfect Dom/Sub couple…thing is, they just don't know it yet. These two are wickedly attracted to each other and now they have Halloween night together thanks to their friends Millie & Robert. After what was an explosive night of what was a mind blowing scene. Tom damn near ruins a perfect relationship in the making, but Lucy holds her ground with a challenge he can't refuse.
I love Bonnie Bliss's writing. She writes these totally engaging novellas with so such strong story lines and characters you just can't help like. Reading her shorts are like reading a full book and the sex is ALWAYS hot, exciting and very arousing…just the way I like it.
Heat Level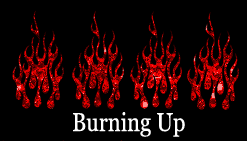 **Halloween Submission is on sale for .99 cent @ B&N & Amazon until November 13th.
About Your Author
Bonnie Bliss is not just a willing submissive, but she is a wife and a mother. By day, she is a busy, stay at home mother. At night, she is a sultry storyteller. Her tastes go towards the dark and the extreme. She loves to twist up fairy tales and sweet stories we all know and love. Her lust for Dominance and submission has taken her into the dark inner workings of Sadomasochism.
Bonnie is a native of Southern California, and says that everything in the Katy Perry song, California Girls is totally accurate. She has done everything from waitressing, customer service phone rep., Corporate Real Estate, and spent a pretty impressive part of her life working for the Disney Corporation—including as a Disney Princess. When she's not writing, she is ordering too many custom bows for her daughter, baking the best cupcakes in the world, going to Disneyland, laying on a beach, and sometimes playing hockey for release.
Bonnie's Website
Bonnie's Blog
Bonnie's Twitter
Bonnie's Facebook