Published: January 27, 2012
Format: eBook (ARC)
**provided by publisher through NetGally for an honest review
Series: Knights of the Boardroom #5
Available:
Amazon
/
Barnes & Noble


Rating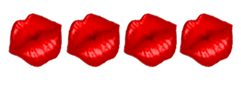 **This is a 18+ read and there are "VERY" strong, hardcore BDSM sexual themes going on in this story.
Blurb (Goodreads)
Ben is the last unattached member of the five-man executive team of K&A Associates. The other four, all Masters, have found the submissive of their dreams. That's fine. The sharp-edged lawyer knows he's the most hardcore of all of them, with extreme tastes as a Master he satisfies physically through experienced club submissives. He doesn't really need anything more than that.
Marcie has loved Ben since she was sixteen. He's never behaved as anything more than a protective big brother, a family friend. But now she's twenty three and starting her career as a corporate investigator. She may be a blood-and-bone deep submissive, but she won't hesitate to use her aggressive talents to prove she's meant to be his. With a Master as tough as Ben, she'll have to take whatever measures are needed—even if her deepest desire isn't a hostile takeover of his heart, but an unconditional surrender to it.
Reader Advisory: Marcie's sexual journey contains a group scene of female/female sexual exploration. The Masters also share her in a brief group scene.
My Thoughts
Ben - The man was a major Dom…a Master, a Sadist really. I liked Ben, he knew who and what he was and the man had issues and knew it. He didn't get close to women or have serious relationships with them because of the "trust" issues he had. These issues stemmed from his mom abandoning him at a VERY young age. I actually loved Ben's character because even as messed up as he was, he still loved Marcie and he took very took care of her.
He was also VERY VERY patient with her. Marcie's stubbornness was very perplexing to me and the way she kept topping from the bottom was just something I didn't understand. I've read other stories where Subs did this, but this chick was beyond ridiculous with it. And Ben being the Dom that he was pretty much allowed it…I just didn't get that part of the story at all. Listen I understood his feelings for her and that he wanted her badly, but let's put that to the side for a minute. A true Dom…Master…Sadist would not have put up with such disobedience correct? He would have just walked away from a submissive such as her, right?
So it just below my mind that he (in my opinion) allowed Marcie to act they way she did. I shook my head at so many things that went down, seriously this was a head shaking read.
Marcie - I honestly have to say that my the end of this story, I really didn't care for her. Simply, I didn't like her as a character. She was too headstrong, stubborn and honestly just straight disrespectful. You can blame this on age, but really what's a number? She's 23 and in my opinion old enough to know to stop acting the way she did, especially when someone who YOU want to be your Master tells you to do something. She was just too damn quick to prove herself to Ben even to the point where she hurt HERSELF…even after he gave her a direct order.
I don't know how she could be a true submissive…a hardcore submissive (labeled in the book)…a hard core masochists (again labeled in the book) when this chick did not for the life of me didn't listen. She was straight hard-headed. She pushed Ben way to much to my liking and if she was this true submissive, she would have let Ben as her Master come to her when they were both ready. Not be a damn stalker/bully about her shit. She was just a mess of a character.
In my opinion, in "real life" Ben & Marcie would not have gotten together at all. That's just what I think. But all and all, I have to say I liked the story as a whole. Joey Hill writes an intriguing, draw-dropping, sexy story. And although I had some issues, Ms. Hill wrote a complete and total page turner. Except the major flaws with the really just one of the main characters, they are expertly written and the world building is just awesome. Hostile Takeover has a strong story line and IF you read the undertones, it's about learning to trust, love even when shit gets to much for you to handle and know that through it all a strong family has your back no matter what. And that speaks volumes to me when a author can pull that off in a story even if you don't care for her characters much..lol.
Hostile Takeover is the 5th and final installment in the Knights of the Boardroom series and really can be read as a stand alone. There is enough information given about all of the members for you to catch on to what goings on in the series. Now all I have to do is go back and read first four books because honestly I like these Doms, they are flawed and not perfect. I like that in my characters…who needs Mr. Perfect? Because honestly his ass just doesn't exist.
Heat Rating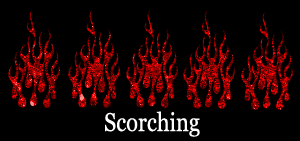 About your Author
Joey W. Hill writes about vampires, mermaids, boardroom executives, cops, witches, angels, simple housemaids... If there's an erotic love story to be told, she'll take the plunge. As a result, she's proud and humbled to have four series and almost thirty award-winning and highly acclaimed titles, as well as the support and enthusiasm of a wonderful and widely diverse readership. In 2009, she was nominated for a Career Achievement award in Erotica by Romantic Times.
According to her personal memo book, seen only by her eyes--probably because it would reveal that she loves the Partridge Family and the movie Pure Country--the top three ways to ensure her readers continue to come looking for her books are #1 Write a great story, #2 KEEP writing great stories and #3 "For the love of God, don't let them get to know the author – that will scare them away." (Particularly if they find out about the Partridge Family.)
She has become known for writing the type of erotic romance that not only wins her fans of that genre, but readers who would "never" read BDSM romance. That's because first and foremost, she thinks what attracts a reader is strong characters.
"Whatever genre you're writing, if the characters are compelling and sympathetic, the readers are going to want to see what happens to them. While I strive to make sure my work includes essential elements of the storytelling craft – tight plot, engaging dialogue, etc. – if the character development isn't there, there isn't much point in reading. It can be the coolest plot ever, but if the reader could care less whether the hero or heroine survive (in fact, in some cases you may be rooting for their destruction just so you can be done with the darn thing), then it's not a story worth reading."
Why is that? She believes that our world is an ironically isolating one. Humans have overrun the planet, armed with a plethora of communication tools. Yet we feel very alone in our own heads, trying to make a connection with someone. The "ah, there you are – where have you been?" person. The person who gives us an anchor, but also the courage to release our tedious baggage to embrace ourselves fully.
That's what she seeks to accomplish in every story. Bringing characters together who have numerous emotional obstacles standing in their way, watching them reach a soul-deep understanding of one another through the expression of their darkest sexual needs, and then growing from that understanding into love.
So why erotic romance? "Writing great erotic romance is all about exploring the true face of who we are – the best and worst - which typically comes out in the most vulnerable moments of sexual intimacy." Who wouldn't want to write about that?
How does she accomplish that? She suspects it's the perfection of a Vulcan mind meld with the characters, which takes an effective mix of manic depression, schizophrenia and obsessive compulsive behavior that would make "Monk" look like a light weight. Not to mention the broad streak of romanticism that forms an asphalt four-lane highway through her heart. It's a tendency that sends her back to her favorite book and movie scenes for toe-curling or tear-inducing inspiration. (Her husband reports this with loving resignation, since he's often called upon to stoically endure the movie scenes and hold her hand while she weeps through the mushy parts.)
Take the plunge with her, and don't hesitate to let her know what you think of her work, good or bad. She thrives on feedback!
Joey's Website
Joey's Twitter