Published: December 20, 2011
Format: eBook
**provided by BTS Books Tours on behalf of the author for an honest review
Series: Spirits of the Belleview Biltmore #1


Rating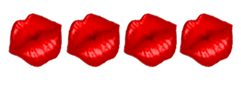 Available:
Barnes & Noble
/
Amazon
Blurb
Software developer Honor Macklin believes she's equal business partners with her philandering ex-husband, but when family responsibilities take her to Florida, she discovers her ex may have cheated her in more ways than one. Spirits at the Belleview Biltmore hotel try to help Honor by invading her dreams to share memories from the life of Darcy Loughman, a young Victorian woman with big problems of her own. When the two worlds collide, Honor and her new lover, Josh, along with his clairvoyant four-year-old son, try to figure out how Honor can use lessons from the past to change her destiny.
The setting for this novel is the famous and currently endangered historic Belleview Biltmore Resort in Belleair, FL. The hotel was built in 1896 by one of Florida's founding fathers, Henry B. Plant. The author is working with preservationists, hoping to find investors willing to save the wonderful, 820,000 sq. ft. hotel from demolition. For additional information, please visit: www.SpiritsOfBelleviewBiltmore.com and/or www.SaveTheBiltmore.com.
My Thoughts
I loved the characters and the backdrop of this story. Honor was a likable character as well as Josh and his cute little son. This was a sexxy cute romance with a little sprinkle of ghosts of the past intertwined in the story.
I immensely enjoyed how Ms. Brandvik added the history of the hotel with the present...how she entangled Honor's & Josh's romance with the rich history of the past. This was a nice little read..definitely something different.
There is a very strong story here and the characters are well written too. If you like your ghosts stories written with a mix of a very likable romance, the this book is for you.
Heat Level

About Your Author
In this lifetime, I have answered to many names, held a variety of interesting jobs, and accomplished the majority of the "standard goals" that are set for an American woman my age… albeit not necessarily in the "correct" order. Still, I feel there are many chapters left to write in my biography before I join those I write about in the afterlife.
Soon I became inspired to write a novel that would encompass some of my other passions in life; including romance, the afterlife, local history, and of course, the Belleview Biltmore Resort. When I began developing ideas for a novel about ghosts who haunt the hotel, I found I was able to draw upon my incredibly rich and unique assortment of experiences and interactions with people to create wonderfully co
BonSue's Website
BonSue's Twitter