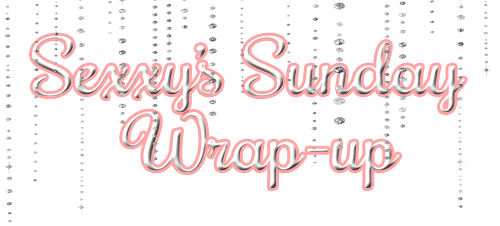 I'm not part of any Sunday memes, but of course my Wrap-up is inspired by many.
So this is my way of showing the salaciously sexxy happenings that went on this past week at Salacious Reads...
Welcome to another Sunday here at Salacious Reads...thanks for stopping through!
It was a slow week here at SR..I'm just trying to catch up w/myself..lol! Reading & getting reviews posted, Good Gravy! Plus I have take a new route into NYC & it's a pain in the A.S.S. Mass Transportation sucks when there is chaos & this gal here hates chaos. *sigh*, but this gal also needs a job. I just hope & I'm doing a whole lot more praying that my usual train gets back in service..Sorry had to vent about that ;o.
So let's get to it...
Review -
Hostile Takeover by Joey W. Hill
Monday Reads -
A Kinky Monday
Tuesday Jams -
Another Lil Mix-Up
Talking Zombies #2
- Be sure to join Ms. Beach Bum & myself every week for our
*coughs*
unique take on each episode.
Men & Women in The Military Blog Hop
- Ongoing Giveaway..win a $10 eGift card (winner's choice)
Review -
Enforcer's Redemption by Carrie Ann Ryan
(There is also a ongoing Giveaway - Carrier Ann is offering a Swag Pack!)
What I Brought
I tried to find book 1, but B&N doesn't have it. Hopefully it be there soon.
What I Coveted for Review
Welp...that's it for SexxyBlogger :) Have a wonderful Sunday!