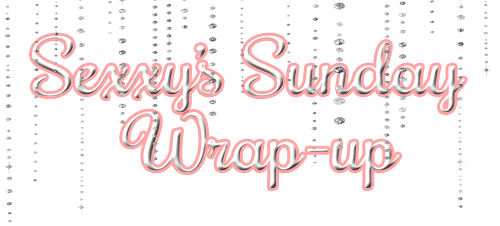 I'm not part of any Sunday memes, but of course my Wrap-up is inspired by many.
So this is my way of showing the salaciously sexxy happenings that went on this past week at Salacious Reads...
Welcome to another Sunday here at Salacious Reads and thanks for stopping through sexxy people!
Leggo!
Monday Reads
(meme)
Talking Zombies #4
(Join me & Ana @
Beach Bum Reads
every week).
Tuesday Jams
(meme)
Fall in Love all Over Again Blog Hop
(Ongoing Giveaway)
BTS Tours~Delilah's Passion
(Review/Giveaway)
BTS Tours~Pearls: Spirits of the Belleview Biltmore
(Review)
The Prince by Tiffany Reisz
(Review)
Romantic Tales: Bedtime Stories
(Episode 1 & 2) (Review)
What I Brought
All of the books above were below $5.00....please check the prices before you buy.
What I Coveted for Review
Happy Sunday guys! May it be peaceful and I hope you're enjoying whatever book your're reading, you get totally lost in it :P