Format: Ebook
**my personal copy
Series: Eternal Guardians #4


Rating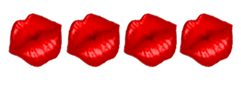 Available:
Barnes & Noble
/
Amazon
/
Book Depository
Blurb
Orpheus--To most he's an enigma, a devil-may-care rogue who does whatever he pleases whenever he wants. Now this loose cannon is part of the Eternal Guardians--elite warriors assigned to protect the human realm--whether he likes it or not.
Orpheus has just one goal: to rescue his brother from the Underworld. He's not expecting a woman to get in the way. Especially not a Siren as gorgeous as Skyla. He has no idea she's an assassin sent by Zeus to seduce, entrap, and ultimately destroy him.
Yet Skyla herself might have the most to lose. There's a reason Orpheus feels so familiar to her, a reason her body seems to crave him. Perhaps he's not the man everyone thinks... The truth could reveal a deadly secret as old as the Eternal Guardians themselves.
Sexxy's Thoughts
Another page turner by Elisabeth Naughton. I've always been a fan of Orpheus's and I've been eagerly awaiting to read his book. The wait was well worth it.
Orpheus was funny and oh so sexxy. I don't know how Skyla resisted him as much as she did (and trust me...it wasn't that much resisting). I liked Orpheus and Skyla as a couple. Both were strongly written characters without being so much so. What I liked about them both is that while they trusted people around them, they didn't like blindly follow them. The both had their own opinions about the missions they were set out to do and really didn't allow anything or anybody to get in their way (well...except for each other that his, lol).
As I've said, Ms. Naughton has a way of just drawing you into her stories and also has this way of making you feel for her characters..you are just very protective of them. Strong feelings come out while reading her books.
And really whether her characters or good or bad, you can't help but like them. Her world building in the Eternal Guardian series is just really nothing short of spectacular and I just love her spin on these decedents of the Argonauts. I love an author who can just take Greek Mythology and make it theirs without compromising too much of its history and I believe Elisabeth Naughton has done that with this series.
This story had both a strong and sexxy Hero and Heroine. Who can go wrong with that? Love Greek Mythology with twists, turns? All dark & sexxy at the same time? Then the Eternal Guardians series is just for you.
Start reading it now if you can.
Heat Level