Expected Publication : January 29, 2013
Format: eBook (ARC)
**provided by publisher thru Edelweiss for an honest review


Available: Barnes & Noble / Amazon / Book Depository




Catriona Cameron was once famed for her seductive beauty and charm. Now she saw no one, hiding from the world...and no one dared break through her self-imposed exile.
No one, that is, until Mark Thorburn burst into her home, and Catriona's darkened world began to have color again. Thorburn, secretly the heir to an Earldom, claimed he was a footman. But Catriona didn't care about the scandal their passion could cause...for this very touch sparked her back to a life of sensuality, one she thought she'd never have again.
Little does she know that Mark is part of masquerade. One that will end when they become the target of a madman set on revenge. Mark realizes he will have to do more than win her love...he will have to save her life as well.

I had a very hard time relating to Catriona Cameron, who is the Heroine in the story. In my opinion, she was a spoiled brat who relied to heavily on her looks. She has an carriage accident that leaves her scarred and takes that beauty away.
In my opinion, the author made it really hard to feel any empathy for Catriona after her accident because she didn't change. Instead of getting better and over what happened to her...she takes to rooms in her brother-in-laws Aunts house and basically mopes about her lost youth and beauty...dressing in black like a widow and wearing veils. The main thing that I did not like was that throughout most of the first half of the book...all you kept reading about was how beautiful she was...how she had all the men in London after her. Okay, that's fine..but enough already. It was like no one else in the book was beautiful but her..not her sister, not the maids..not nobody.
There was also some confusing within the story because everyone around her knew she was this selfish, lazy, spoiled person...but she also had "good" qualities. Like for instance in one scene, her aunt say she's spoiled and vain, but she's a darling girl...whaaaa? She goes on to say that Catriona is a contradiction..now that I would agree with.
To add to that I felt that there was no real chemistry between her and Mark. Because no matter how much the man told her he didn't care about her scars or try to convince her that there is more to her than her looks... it was she who couldn't believe that he could love her. Mark Thorburn was the only reason I kept even reading this story, he was hot...sexxy...a doctor. I liked his part in the story, he sorta of even out the read for me.
There was also a mystery element to go along with this story as someone is out to harm Catriona...this got lost somewhere in between trying to figure out the relationship between these two. Also, this element just didn't make any sense to me at all. There was no rhyme or reason to it...It was like it was just thrown in there.
I read the ARC,so I'm not sure how the final work will be, but there was a lot of inconsistencies...a lot of jumping from one scene to the next without any real explanation. It made for a confusing read in some areas.
Overall a good enough story with some nice elements to keep you reading...But honestly by the end of it, I just wanted to smack a "bitch"...maybe a couple of em'...I really did.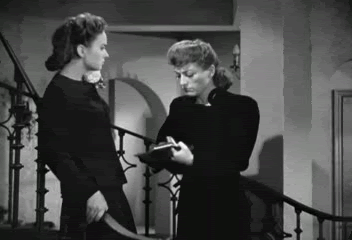 Lata Days...MUAH!