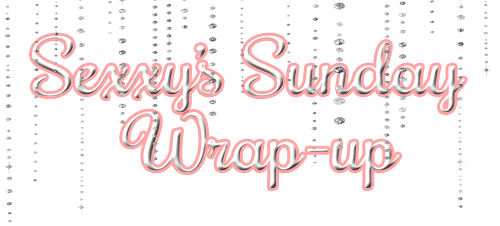 I'm not part of any Sunday memes, but of course my Wrap-up is inspired by many.
So this is my way of showing the salaciously sexxy happenings that went on this past week at Salacious Reads...
Happy Sunday Beautifuls!
Let's start off with pasts week's posts.
Virtual Book Tour/Giveaway - Stacey Kennedy's The Cat's Meow
Reviews ~
The Cat's Meow by Stacey Kennedy
Angel's Dance by Nalini Singh
Midnight's Daughter by Karen Chance
Enemy Lover by Karin Harlow
(Mini Review)
Memes ~
Monday Reads
Tuesday Jams
Sexxy's Wishlist
What I Coveted
What I Coveted for Review (Edelweiss)
Freebie (Amazon)
I have Amazon Cloud on my computer & Iphone..but I still try to catch my NOOK freebies every once and a while.
Giveaways
~
Naughty New Years Blog Hop
(Over) Winner has been chosen & prize has been sent
Stacey Kennedy The Cat's Meow
(Over) Winner has been chose & email & prize has been sent
Have a great Sunday
Lata Days...MUAH!