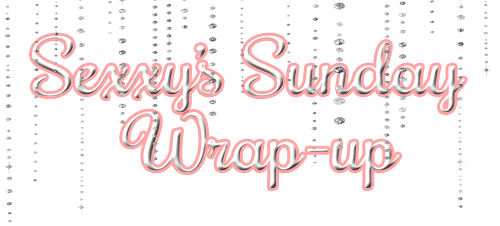 I'm not part of any Sunday memes, but of course my Wrap-up is inspired by many.

So this is my way of showing the salaciously sexxy happenings that went on this past week at Salacious Reads...
Happy Sunday Beautifuls!
No buys this past week, but I did pick up some nice ones for Review & came across some pretty cool Freebies.
Freebies
Received for Review
NetGalley
Through Book Monster Promotions
Author Joanne Brothwell
Lata Days...MUAH!