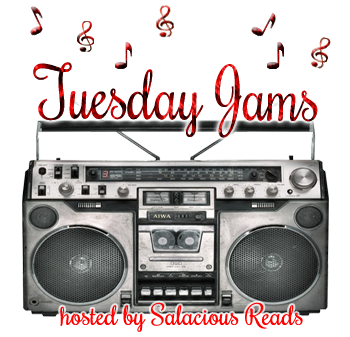 Welcome to another edition of Tuesday Jams, a weekly post hosted here @ Salacious Reads. This is my way to share with you another one of my loves...music. Wanna share your favorite song or artist, just comment linking back to your site & I'll be sure to stop by.
Alright now...Day 2 of the work week...boooo!!! back to work for me...booo!!! I say. * straightens works clothes and sits back down* okay back to normal.
So I was going to play a lil Paramore, but I wanted to continue with the theme of picking a song that you think goes with your current read. The book I'm reading right now (and I'm only 40 pages in) is pissing me off. The heroine is a whining ass ho' and I swear...lawd give strength not to chuck my NOOK. But enough with her..our male lead is suddenly taken with her (of course) and right now he's about to...sorry, can't tell. Catch my review *weg* but he's just so sad right now...
Lata Days...MUAH!