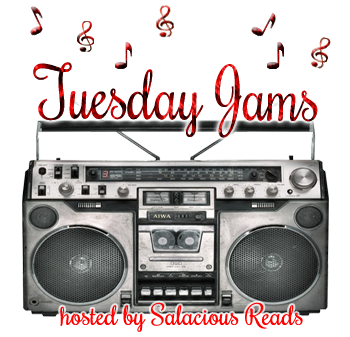 Welcome to another edition of Tuesday Jams, a weekly post hosted here @ Salacious Reads. This is my way to share with you another one of my loves...music. Wanna share your favorite song or artist, just comment linking back to your site & I'll be sure to stop by.
I thought I do something a little different with Tuesday Jams this week. I know most of us do it (erm...not that *snort*) off subject...I know, but back on track. *Clears Throat* when reading some of our favorite books, when we come across certain characters...a song might pop in our head that fits that character or characters.
Well I'm reading Midnight's Daughter and I gotta say..this chick is jack up. When I say she & her family is dysfunctional...I mean whoa, they would all make excellent candidates for a reality TV show. Anyways, a couple of songs came up while reading about Dory and her crazy little world, but one song just fits her....
Why? Because lawd..this chick fought through the whole damn book.
Lata Days....Muah!