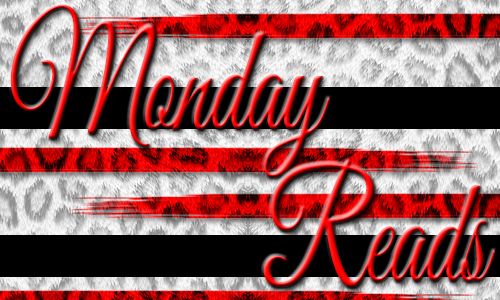 Monday Reads is a meme will be dedicated to the book or books I'm starting and/or finishing for the upcoming week.
Want to share what you're reading or finished? Comment below or create your own post. Your book can be a salaciously sexy book or a book with sweetness dripping from it's pages. Share a blurb, paragraph or sentence and then let us know why you picked that particular book. You can grab the graphic here or make you own!
Another week has come & gone. Unfortunately, I've still didn't get much reading done...I tried, but did not conquer...I dislike that. I want this slump I'm in to be gone and like NOW!

Anyways...what I will do this week is try to finish my reading AND reviews from last week. I also have a couple of reviews for Tours I have to post too. Well, at least I got my scheduled posts up for the coming week :)
BTW...there are some great Giveaway/Blog Hops coming up this week here at SR...make sure you stop by for your chance to win!
Have a good week Sexxy folks!