Published: January 14, 2013
Originally Published: January 2009
Series: Masters of the Shadowlands #1
Format: eBook (NOOKBook)
*reviewer's personal copy
Genre:




Her car disabled during a tropical storm, Jessica Randall discovers the isolated house where she's sheltering is a private bondage club. At first shocked, she soon becomes aroused watching the interactions between the Doms and their subs. But she's a professional woman--an accountant--and surely isn't a submissive...is she?
Master Z hasn't been so attracted to a woman in years. But the little sub who has wandered into his club intrigues him. She's intelligent. Reserved. Conservative. After he discovers her interest in BDSM, he can't resist tying her up and unleashing the passion she hides within.
Publisher's Note: This book contains explicit sexual content, graphic language, and situations that some readers may find objectionable: Anal play/intercourse, strong BDSM theme and content (including/not limited to bondage, caning, restraints, spanking, etc), exhibitionism, voyeurism.
Why the hell it took me so long to read this book, I have no idea…it's been sitting on my NOOK for over 6 months now. But holy hotness Batman! Cherise Sinclair…I bow down to you.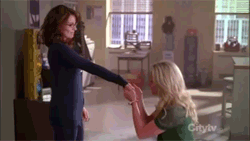 WoW…what a read! What a story! What a man we have in Master Z! me thinks my panties are coming off! He wouldn't even have to ask me twice! lmbo.
Oh…thank you Ms. Sinclair for giving me a Submissive who didn't top from the bottom. One...who even though she was new to the world…she actually listened! "what?!"
World building - Exquisite and so well executed, just wow!

Characters - Strong character development throughout the story.

Heat Level - This reader was left in a panting puddle throughout the story.
I know this review is different than what I usually do, but I'm still coming down from my high. I have now a major girl crush on Cherise Sinclair.
The next review will be more SexxyBlogger style. But, right now...just let me sit back and enjoy this afterglow!