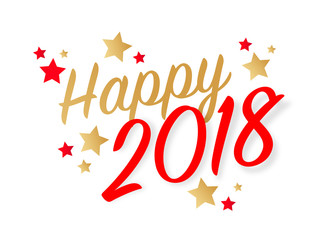 Hey Ya'll! It's a new year...yay! I hope you and your family had a beautiful Holiday.
So, What will be new at Brazen Babe Reviews? I can't really tell you because honestly, I'm just going to go with the flow. I will definitely post more but I what I'm not going to do to myself is make myself crazy with trying to keep up with the Blogdarshian's, lols.
I will however, try to post at least two book reviews/spotlights a week. Again, I'm not making any promises and will attempt to do at least one of the two a week. I mainly want to feature authors of color BUT since no one ever wants to contact this little ol blog to feature their work no matter how many times, I put out a blast on social media...(with the exception of a few...). I will just take it upon myself feature whom I want by simply visiting book sites or if I get something sparkly in a newsletter I follow and promote what I feel like. Because what we not going to do is go into 2018 with folks screaming about there are no blogs that feature books of color or authors of color and then when THOSE blogs happen to put out a PSA, all WE hear is damn crickets. That is one of the many things we are getting rid of in 2018 *in my
Jackie Aina
voice*.
You can however, always feel free to hit us up via our contact page should you want us to feature your book or product.
If you so happen to follow me on Instagram, then you know I'm into metaphysical healing, tarot cards/readings and the sort. So I'll be featuring some of my Tarot Decks that I purchased and will be purchasing. I'll also show some of the cards drawn when I do my readings. I'm still in the practice faze...so you know....lols. I'm a affiliate of the Sage Goddess website, so if you are into crystals, incense, smudging or anything of the sort...my affiliate link is at the top of the side bar. I will also feature crystals and other items that I purchase as well.
I will still do movie/tv show recaps and/or reviews as well. Oh! and I'm into planners and all that jazz so I want to showcase that too.
My goodness, I'm excited about this Year!
I really want to make this an everything type of a blog without creating a new blog, cause who has that kinda of time? not this woman. So there will be some self care posts and some what's going on in our lives posts. We won't get to personal though 😃.
Don't forget that we have a Soundcloud channel and a Youtube channel (direct links at the top of the page). Some of these reviews and features will be via one or the other. I might also give the blog a little bit of the update, idk change the color and the set up. I'll have to reach out to my favorite web designer Ana for that one.
Finally, I just want to blog the way I want to blog. When I started this, it was a hobby...a release but somewhere down the line, it all got muddled in trying to fit into the blogging world. Trying to appease authors and other bloggers. People started making demands or suggesting while being passive aggressive as hell on what you should post on YOUR blog. Cussing bloggers out because they didn't like a post, stalking people and doxxing them. All over a damn product, smh. It just stopped being fun. I mean do ya'll realize how many book bloggers have stepped away from the crazy? People have families and when you start to threaten that...man listen. Ain't nobody got time for all that.
I say all this to say this, THIS blog...Brazen Babe Reviews will respectively post what we want when we want how the heck we want. The disrespect and unprofessional-ism will not be tolerated (my block hand is strong son). Because... as I said, we ARE leaving that s**t in 2017. Take it away from this space. Go be passive aggressive and angry elsewhere. This is safe blogging space.
Until the next post. Lata Days!

**If you followed me on Twitter and don't see my @handle any longer, I deleted it. I'm only on Instagram and Snaphat really. Facebook is a big ol question mark....

The blogs Twitter is still intact.
Grown ass woman, Mother, reader, drinker of the red wines, not so serious makeup enthusiast and finally...a habitual procrastinator. I read just about everything but I really do love my romances. HEA's are optional because hell sometimes, Prince Charming really is just a frog.
Don't asked if I finished *that book* yet...because I didn't.