Format: (eBook) Kindle
Published: May 11, 2018
Series: Pas De Deux #1
Genre: Romance
Available:
Amazon
| Add it to
Goodreads
Pas De Deux
is a raw and sensual romance. The tension between Mina and Zach, two world class dancers was so very intense....thanks to the beautiful way this author has written their story.
Both Mina and Zach have their own issues and at times seem to hide behind a facade.
Mina still dealing with the lost of a best friend craves for something different than the french ballet so when the opportunity is offered to her to be the star of Zachery Coen's upcoming play, she jumps at the challenge. Zachery didn't want Mina at first because of her world class status, he thought she would bring ego and drama to his stage but....after flying out to Paris, watching her perform and talking to her, he realizes that Wilhemina Allende
is
his Carmen.
First, let me just say I highly enjoyed the way Ms. Turner incorporated dance into this story. It gave everything such a highly sensitize feeling while reading especially during the scenes where Zach and Mina had to practice together....my goodness, it was so pulse inducing.
The setting of
Pas De Deux
truly focuses on both Zach and Mina as they try to maneuver a budding relationship. And being that both have traumas they deal with both directly and indirectly, reading this tale was gave me all the feels. I truly love the fact that we got more of Zach and how he realized he was falling for Mina. Him describing his heart was so very swoon worthy:
"His heart did a slippery swirl in his chest, because the war within her filled the silence as surely as if she was fighting it aloud. It felt like the moment in the car when she was deciding if she'd let him in.
God, what a perfect metaphor"
I loved the fact that the author doesn't focus so intensely on either of the character's traumas especially Zach's. We know it's there because it helps shapes them but she didn't make them wear them like coats, I can appreciate that. Also, we dive a bit into Mina being a black woman in the ballet world...again, the author doesn't make her character where those transgressions like a coat but I'm glad it was bought up. Lynn Turner gives her readers many things in
Pas De Deux
but none of these things over power the romance because that truly is the winner here.
This story has the perfect background within the world of dance, a healthy dose of eccentric and lovable supporting characters to help navigate Zach and Mina towards a too perfect ending. So brava to this author and if you tend to gravitate towards romances that will get you right in the feels *taps chest lightly*, then most definitely add
Pas De Deux: A Dance for Two
to your reading list.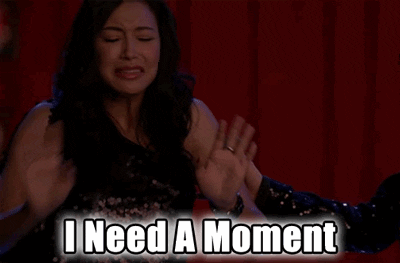 *Thank you to the author for the opportunity to read/review.