Format: eGalley (Edelweiss)
Published: August 6, 2019
Genre: Contemporary Romance
I'm only giving this three stars because of the author's writing. Ms. Rai is able to take current themes (misogyny, feminism, etc...etc...) and give you a good story template.
I did enjoy the premise of the story. Two people seeing one another again after a failed meet up The day after a one-night stand. Also, with both of the characters being competitors in the dating app field put a little extra boost to the tale (or at least it could have).
My main issue however was Rhiannon, it was hard to like her throughout the read. I felt like she was mad for nothing and was real quick to judge Samson for a night she initiated and called the shots on. So her anger or grudge....towards him was IMO too much.
And although I did like Samson, I do feel like he was a bit over apologetic towards Rhiannon. It was like he went out of his way to be this calm gentle giant and
there is absolutely nothing wrong with that
but for all the fire ol girl was spitting at him…
I mean, did he just have to have her that bad?
So finally, the
romantical
elements. I don't know ya'll, because of the way Rhiannon was set up...it was hard to get into AND believe in this relationship. Almost everything felt forced, there was no flow in between the anger and tension. Stifled is a good word here.
I just couldn't believe these two were going to be together by the end of the book.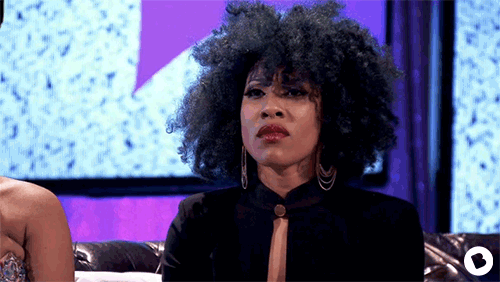 Like I said, I wanted to like this because the premise of
The Right Swipe
is spectacular. It's like almost the perfect set up for hell...the perfect romance trope. But for me, it was the character arcs that fell short.
I feel like at times when we get these feminists stories in romance, the characters are off putting and in the end, it simply doesn't correlate then these characters end up looking crazy in these romance streets.
But listen, what might not work for me may work for the next reader and I'll definitely give Ms. Rai another read but if
The Right Swipe
was a book to choose on dating like app? I would definitely swipe left.
*Thank you to the author/publisher for the opportunity to read/review.