Hey Babes!
So I know everyone doesn't follow the blog on Instagram or Twitter which I totally can understand because sometimes both places can be toxic and overwhelming.
I'm attempting to make a thing out of not being on at least for now Twitter as much. I
want
need to cut it down to once a week. Also, this is my effort to post more to the blog... I mean why am I paying for a domain name if I'm not gonna use it?
I'm currently behind on a couple of reviews as but what else is new over here? lols. I've decided not to stress myself, nope not gonna do it. I think that when we do that as readers, it takes the enjoyment out of it all and yeah, basically I'm tired of stressing myself out. I'm also attempting to get better at writing my reviews. So rushing reading and then to turn around to rush to get a review out isn't helping anybody; me, the author, fellow readers...etc, etc. As I always say, we remain works in progress and progress I shall.
Been seeing some grumblings about negative reviews on the Twitters and I--
Ya'll, this reviewing thing has been going on for a long ass time. Can this conversation like...I don't know come to a screeching ass halt? I don't really let myself get bothered by the grumblings much any more because you're going get what I give and
that's on that.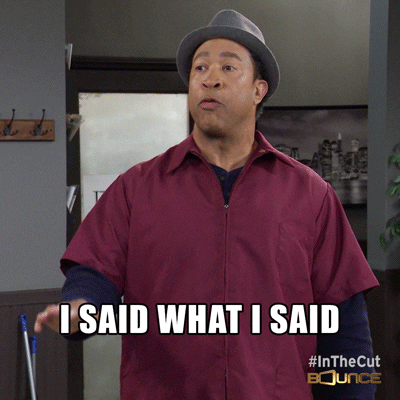 But it's just so exhausting to see. Maybe I shall write a post...nah, I don't have the energy lols. I mean at the end of the day, can you keep writing? can I keep reading? peace? yes!
It's October! Did ya'll decorate? I put up a door sign, a couple of lights and added some pumpkins a here and a there. Oh! I have to do a post on my plants one of these days....
It's become a great past-time of mines and relaxes me. Best hobby I've decided to take up in 2019.
And speaking of 2019. How is your year going so far? I do wish I can get a do over. But I think a-lot of people feel this way. This year has proven to be...head shaking.
Anyhoo's, below are the latest books I've read and reviews I posted. Click on the pictures (*you'll be directed to Goodreads).
Dang.. going through my reading list, I see that I have more reviews to share. Hmmmmm, maybe...maybe...lols.
Until the next time guys, lata days!