Format: Audiobook
(Audible)
Published: November 1995
Genre: Family Drama
Available:
BN
|
Amazon
| Add it to
Goodreads
Man listen, this book will make you feel two things and two things only. Love AND Hate.
You will have a love-hate relationship with this story and its characters.
Like Water for Chocolate
centers its story around Tita, the youngest daughter of the De La Garza family. Tita has no future as she is destined as the youngest daughter to stay on the family farm and take care of her abusive mother until the day ONE of them dies. I know…weird family flex going on here.
But Tita falls in love with a young man name Pedro.
Pedro fancies himself in love with Tita as well but (and not forced) marries her older sister Rosaura because of the weird family flex I mentioned previously. Also, he does this as he tells his father that...well that "it allows him to be closer to Tita".
Me and Pedro's father heavily rolling our eyes…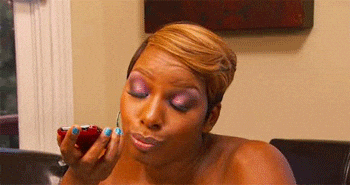 Whack ass, we see you Pedro.
From here Babes, this story gets worse or better depending on your perspective. After Pedro marries Tita's sister (AND has a family with her), both he and Tita are still running around the family farm lusting after one another.
There are also magical realism elements added into the foray of this story because of Tita's cooking. She is a master cook and honey, when she does get down in the kitchen something magical happens. Anyone who eats her food, strange and unusual things happen to them. Sometimes it may be a good thing…sometimes, it may be a bad thing. It all depends on the person..or people who has eaten said magical food.
I listened to the audible format of
Like Water for Chocolate
and I'm quite sure folk were looking at me weird af during my commute because let me tell ya'll, I cussed, a lot. This book pulls emotions out of you that will have you wanting to fight. There are really IMO no redeemable people in this story…not even Tita's ass. I mean maybe two…one in particular whom was John. The poor man fell in love with Tita, and was willing to marry her even knowing the foulest of shit that went down on that farm. And trust me I wanted to have empathy for Tita and
I did
for the most part as she was exposed to mental, physical and emotional abuse not just from her family (mainly her mother and Rosaura) BUT Pedro's ass too. But as I listened more and more, I saw the opportunities she had to leave said abuse especially as members of her family died off and the stare right in your damn face love that John offered BUT this woman refused…because love and Pedro's whack ass. I'm sitting here listening like "bish, if you don't GTF away from me with this..."
Could it have been Stockholm syndrome? I don't really know. But I would have took the first opportunity to pick up my drawers, skirts and left.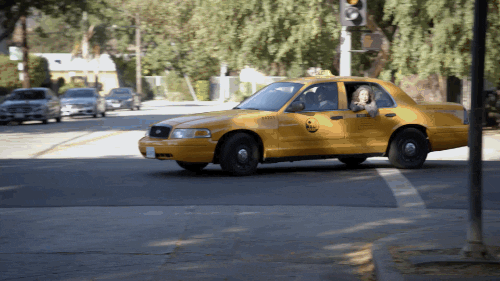 Like Water for Chocolate
is dramatic af and there is plenty going on in the story. We just don't see Tita's life play out but the lives of this family as a whole as well, its messy. I can't say if you will be entertained but you will be emotionally bruised by the time you finish this story.
This family from a reader's pov is f88ked up. Is that a selling point to get folks to read? Again, I don't know. In any event, I'm rating it four stars just for the dramatics alone. When you get to the end of it all...whew! And let me tell ya'll, this ending? Biiissh, I was done. If I didn't pay so much for my phone, I probably would have thrown it. I was tired and through. If it were I judging the people in this book....even the dead ones, they all would have gotten the electric chair.
So you're probably saying, well damn Sharonda why rate it four stars then? Well...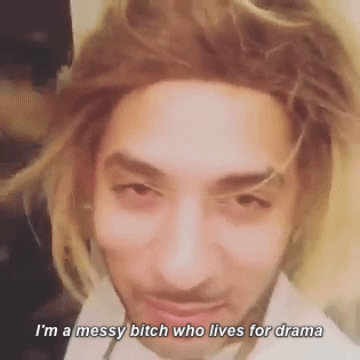 I mean I'm really not but who doesn't enjoy a ol messy ass family drama? Hmmmm? Anyways give LWFC a read or a listen. I warned ya, its a fascinating story though.
Oh! and the narrator did a excellent job. Her cadence throughout the audio was good, I enjoyed her voice. There also recipes listed throughout the story as well. If I have to read this book again, it would definitely be for those recipes.
Shout out to Bookie Charm on Youtube, this is where I first saw

LWFC

. If you're looking for a booktuber that READS diversely, then definitely go and subscribe to her channel.