Published: December 10, 2019
Series:
*Ibrahim & Jada son appears in
Snowflake, a previous book by the author.
Format: eBook (Kindle)
Genre: Contemporary Romance
Available:
Amazon
*Kindle Unlimited
Add it on
Goodreads
I had to really sit back and think about this review. I mean like I cleaned, showered and ate first... I had to think.
Let me start off by saying what an exceptional writer this author is. I've only read one other Nia Forrester book and that one had me mucked up too. Ms. Forrester is truly able to draw you so emotionally into her stories, you really do feel some kind of way about these characters and their stories. But mainly, her stories...her characters IMO reflects everyday life and you feel a tinge of remorse, reliability, anger and....kinship. It might explain how I feel when I finish her stories, I'm not sure how to rate them, lols.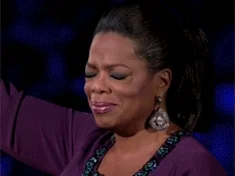 In
Courtship
, we are told the story of Ibrahim and Jada Carter a couple currently struggling in their marriage. Ibrahim has returned home from jail and is trying to adjust to his surroundings. A changed neighborhood, a grown son with a son... and a wife whom he feels he doesn't know anymore.
I can't say there wasn't anything I disliked about
Courtship
. I liked Ibrahim and Jada as this couple who are older and trying to figure out their relationship.... but that's only because they hooked and married so young. And even after years of being married mixed in the with time that Ibrahim served, this couple still had to learn one another because they really didn't know one another imo. Both Ibrahim and Jada kept secrets. But Ibrahim, lawd he was a lot and imo a bit hotepish especially in the way he saw Jada when they were younger. I do however, feel like for both of them, they were something wholly different outside of their normal surroundings and this caused both Jada and Ibrahim to put each other on pedestals they could barely stand on.
Telling us their story by giving us past/present timelines was brilliant. I do feel like the storytelling dragged a bit often times throughout the read; but for me that read as this couples inability at times to say what really needed to be said to each other, even after years into their marriage.
Also, the ending felt incomplete to me but.... I still feel like this couple was going to be okay.
At the end of it all.
Courtship
is a brilliantly told story. If your one of those readers that love high
angst
tales and looking for a romance with a older couple, then give this one a go. Five stars.
*this review was originally posted via the blogs Instagram and Goodreads.