(Re)Published: May 2020
Self Published
Series: Falling Like A Johnson #1
Format: eBook (Kindle)
Genre: Contemporary Romance
Available: Amazon
*Kindle Unlimited
Add it on
Goodreads
This romance is heavy af.
for Jaxon, can you imagine falling in love with your now dead wife's best friend? or for Maya, can you imagine falling in love your now dead best friends husband?
Both Jaxon and Maya are trying to deal with the death of Charlotte and its hard, really hard especially given the fact that initially these two did not like each other AT ALL. And just when Jaxon thought he could finally rid Maya out of his life, a surprise his wife never got to tell him keeps them tethered in a way he never thought possible. It also brings out unexpected feelings in both him and Maya. Now they must decide if being together is something they fight for or a act of betrayal to the person who meant everything to the both of them.
Whew! when I tell ya'll this book messed of my feelings....my gawd today! Both Maya and Jaxon were characters to root for and rant against. But being that they both lost someone they loved outside of each other was enough to make me root for the romance the brewed between them to have a change.
The way this author wrote this story will have you all in your feelings. You will be left raw at times while reading...maybe even shed a tear or two... or a whole lot. Rilzy Adams did a very good job of keeping me as a reader engaged. The play on attempting to find one's self after the lost of someone so significant in one's life was really amazing and then to have these two fall in love with each other? Oh.My.Gawd. I was totally invested in seeing in this story, these characters...shoot, just everything in it.
The only thing I wished for more of was Maya's past before she started living with Charlotte and her parents.
I say add it to you TBR, you'll be a little "mucked up" but it's worth it.
Proof of me after reading: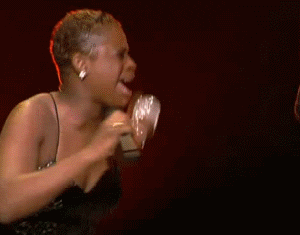 *cw: death of a spouse
Find me out here in these eStreets: