Published: June 9, 2020
Berkley
Series: NA
Format: eARC (NetGalley)
Genre: Contemporary Romance
Available: BN | Amazon
Add it on Goodreads
I really did enjoy this book!
Okay, so Layla returns home after a disastrous break-up with her ex-boyfriend where she ends up losing her job and a bit of her dignity. After returning home and being convinced by her dad to start her own business, she now has her own office upstairs from the family's restaurant…. The only issue, she has to share it with Sam, the man whom her dad had already promised the space too and who has his own thing going on….Ya'll, queue the hilarity.
Layla soon finds out that her dad has set up a marriage contract for her on a Desi website and Sam in an attempt to get her out of the office they now share agrees to be her "escort" as she sets up to meet the ten men her father had initially approved. Queue more hilarity.
Me reading Sam and Layla through these marriage meetings: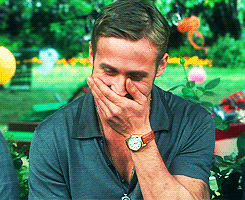 But for both Layla and Sam, their strong dislike of each other soon turns into a sparkling heat neither one of them can deny.
Strong points in this book for me was the strong sense of family and duty. The relationship between Layla and her Father was wonderful to see on page. And her family…my gawd today; nosy aunties and all, I loved every minute of reading. Also, it was so good to see Sam and his parents reconnect. And I really and I mean I really did enjoy Layla and Sam on these pages. They were so perfect together. Sam with his serious self and Layla was like that silly burst of sunshine that he desperately…and I mean desperately needed. Now, Sam will work your nerves throughout the story because I was seriously reading certain parts like...Sir....
I feel like the author did an amazing job of staying on theme with The Marriage Game although, I do feel like she drew things a bit out towards the ending.
Still, TMG was a joy to read. It's a great feel good story and will have it readers smiling... and laughing through the read. Highly recommend adding it to your TBR list.
Find me out here in these eStreets: