Published: September 1, 2020


Algonquin Books


Series: No
Genre: Fiction, Women's Fiction
Available: BN | Amazon | Publisher
Add it on Goodreads
This was an exceptionally made for tv style read, dramatic and at times very over the top.
We have Afi who is chosen to marry her family's wealthy benefactors son. Thing is said son is already involved with another woman. Afi and her family goes into this marriage knowing this but her...Afi being the good daughter, niece and eventually her families savior marries Eli anyway. What ensues is gossip, lies, family drama and a big ass secret that even your best TV day-time soap couldn't match.
I liked the story for what it was, trope-y drama. The characters weren't very likable, none of them really but I get the feeling this author wanted that. It's hard to feel sorry for Afi and the predicament she finds herself in knowing fully well that she went into the marriage with the knowledge that her "husband" was already with another woman. I understand the pressure she was under to make a better life for her mother but was marrying an already involved man the way? I'm not going to pretend that Eli and his family's wealth was the main reason her family decided to bull ahead into the relationship. Her crying about being cheated on by Eli was a bit much and I was like: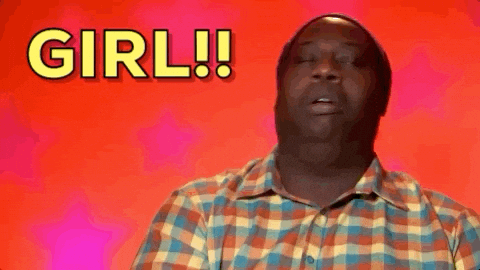 Like she knew soooo….
I get it she is young, twenty-one and emotionally...she is still immature. But I refused to sympathize with her when she found out the man didn't only want to be with her.
I don't have much to say about Eli and his family, they were the worst. Listen, I understand trying to please one's parent but if he would have just admitted that he wanted more than one damn wife. Men and the people who enable them *sucks teeth.
I also felt some kind of way about his "first" wife (which I whole-heartily believe he was married to as well) being called "that woman" during this read. But I guess the author wanted readers to understand just how un-liked she was by Eli's family and then eventually Afi.
Side note: I didn't believe in his relationship with Afi, as a reader I knew it was very surface level.
We spend a lot of time in Afi's head throughout His Only Wife and that's fine, it's from her POV but it did get a bit monotonous at times. The telling of this story was very plot hole-ish, I'm not sure exactly what the author wanted us to know by its end. Sure she covers a mirage of things during its telling: colorism, classism and mainly polygamy (because again, I refused to believe Eli wasn't married to the other woman)... But still, the story was a bit all over the place so I think I wanted a more clear pacing and we didn't get that...really.
Writing style, Peace Adzo Medi did an excellent job of keeping readers interested because I was. Her writing was very engaging and theatrical. Readers will definitely have some eyebrow raising moments.
At the end of it all, His Only Wife is still a good story. It will give readers the emotional pull we generally look for when going into stories so that's a win. Highly recommended read for me and I say add it to your library.
*Thank you the publisher for the opportunity to read/review.
Your author in these eStreets: Website | Twitter | Instagram